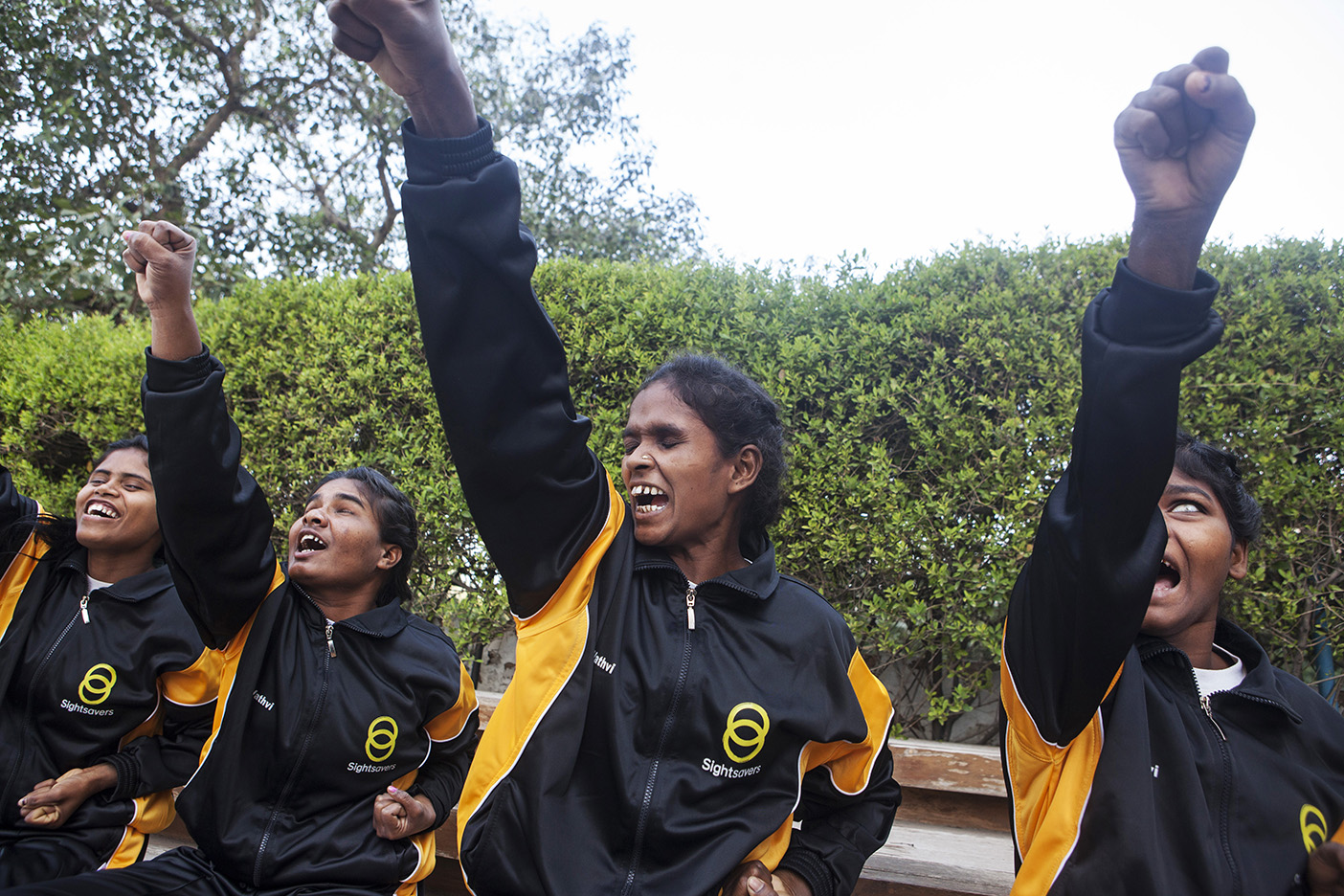 Self-defence classes launched by Sightsavers staff are assisting blind and visually impaired women in India.
This year the Asian Media Awards are supporting international charity Sightsavers.
UK magazine Stylist has celebrated the 'fighting spirit' of blind and visually impaired women who are learning judo and self-defence through a Sightsavers programme in India.
Across India, there have been widespread reports about women with disabilities experiencing physical and sexual abuse in recent years.
Now more than 50 women from the Madhya Pradesh and Chhattisgarh districts are learning to fight back.
As Stylist reports, the women, aged between 14 and 45, have been learning defensive moves including the fearsomely named 'Tiger's Claw'. Some have taken their skills further, winning 10 medals at India's National Blind and Deaf Judo Championships in January.
Many have the ambition to go on to teach self-defence to other women with disabilities.
"Judo gives us confidence that we can be much better in our life," said Babita Goud, who has been taking part in the classes. "I have become well known in my village – people recognise me as the blind girl who knows judo.
"I used to think I am a blind girl, I am weak and I will not be able to do anything. But today I am so transformed that I can walk alone with confidence."
At least 34,651 cases of rape were reported across India in 2015 and it is widely recognised that women and girls with disabilities are often at even greater risk of violence and exploitation, both inside and outside their home.
Local Sightsavers staff started the self-defence classes so that blind and visually impaired women would have the confidence to venture out alone.
"Many of the visually impaired girls we worked with expressed fear and apprehension about venturing out alone. They didn't feel safe," said Sightsavers India Area Director Archana Bhambal. "Self-defence and judo has allowed them to develop skills for life.
"It's incredible to see the self-confidence they have gained to face many other challenges, and I believe their families and communities are seeing the impact of this as well."
To learn more about how Sightsavers campaigns to empower people with disabilities, visit www.sightsavers.org/picturecampaign or contact Laura Farhall, Sightsavers Media Team on 01444 445368 or lfarhall@sightsavers.org.
---
This year's Asian Media Awards returns to the Hilton Manchester Deansgate on Wednesday October 25 2017.
The official shortlist announcement will take place at ITV, The London Studios on Thursday September 21 2017.
A full list of all categories including special awards can be viewed at www.asianmediaawards.com/categories. 
Previous recipients of an Asian Media Award include Krishnan Guru-Murthy, Waris Hussein, Art Malik, Mehdi Hasan, Nina Wadia and Anita Anand.
The University of Salford are premier sponsors and partners to the event include ITV, MediaCom, M.E.N and Press Association Training.
The official Charity Partners for 2017 are Sightsavers.
The event is also supported by Manchester Metropolitan University, Routes Into Languages, AMT Lawyers, Hilton Manchester Deansgate, Supreme Dream Events, Payal and Cleartwo.