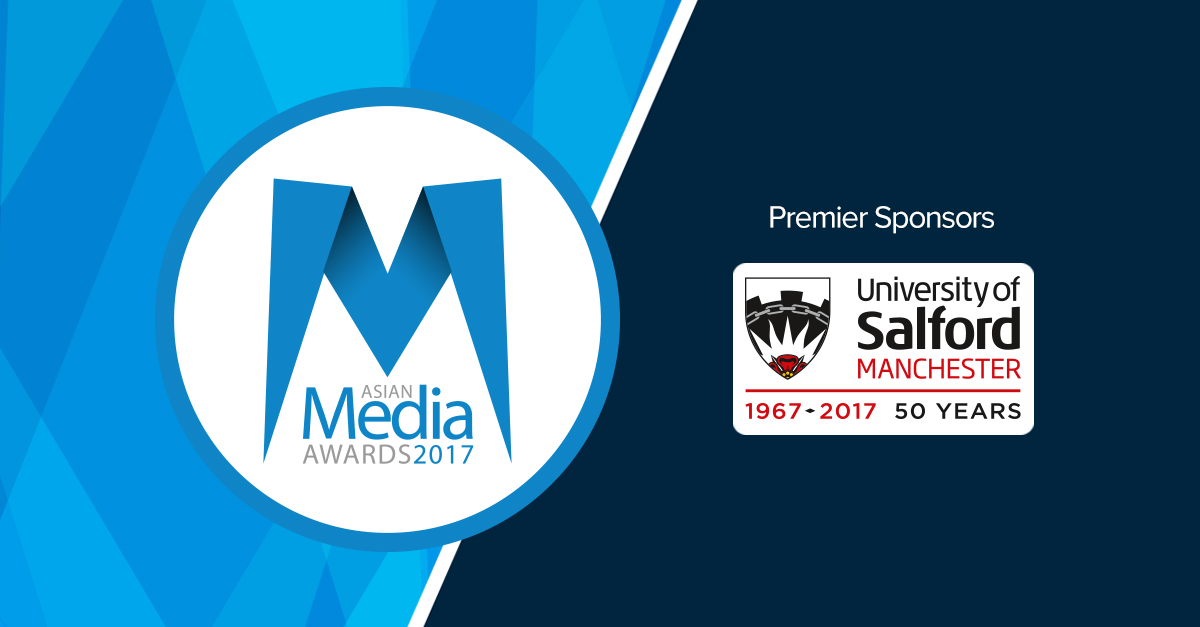 The University of Salford is proud to have been the premier sponsor of the Asian Media Awards for the last four years. Why?
It's simple. We want to see greater diversity in both media production and the industry's workforce.
Not just in TV, radio and journalism but right across the board – on stage, on screen and in comedy, music, gaming, design, advertising and animation.
Society cannot fully be served by the media unless the media fully reflects the diverse society it serves.
Unfortunately, statistics show the Asian community is still seriously under-represented in the media world.
And it is also a broader battle to ensure representation in all areas – of all colour, faith, gender and class.
We want our sponsorship to celebrate the tremendous quality of work in the Asian media and help provide inspiration for the next generation.
But the sponsorship is only one way we are determined to make a bigger difference.
The University of Salford's history is steeped in working with diverse communities – and schools and colleges within them – to give people a chance and widen participation.
Many of our graduates are also the first from their families to go on to gain a degree.
Our past is also rooted in working with industry, a tradition which continues today. We understand what industry needs and deliver great graduates to work and innovate within industry.
We have also made significant investment in quality resources to ensure our graduates of all backgrounds are ready to shine.
Take, for instance, our state-of-the-art building at MediaCityUK, next to the BBC, ITV and a host of independent media production companies.
Or our recently-opened £55m New Adelphi arts building for the next generation of talent in the digital and creative industries. It's already a thriving, colourful centre of excellence for the story-tellers, content creators, performers, musicians, designers, animators and gamers of the future.
The University's School of Arts and Media already has more than 4,000 students and it is growing.
Our undergraduate and postgraduate programmes include film production, TV and radio programme-making, journalism, animation, graphic design, computer video games, music, dance, performance, art, design, fashion, art, English, politics and history.
We are in the perfect position to continue to make a difference – and to continue our work with the Asian Media Awards.
Professor Allan Walker, Dean of the School of Arts and Media, said: "We want to be at the heart of inspiring, working with and developing the digital and creative industries. Our sponsorship of the Asian Media Awards is a vitally important part of that.
"The quality of the awards shows the talent of media professionals in the Asian community and we want to continue to help develop that talent in all communities."
---
This year's Asian Media Awards returns to the Hilton Manchester Deansgate on Wednesday October 25 2017.
Previous recipients of an Asian Media Award include Krishnan Guru-Murthy, Waris Hussein, Art Malik, Mehdi Hasan, Nina Wadia and Anita Anand.
The University of Salford are premier sponsors and partners to the event include ITV, MediaCom, M.E.N, Press Association Training & Primesight.
The official Charity Partners for 2017 are Sightsavers.
The event is also supported by Manchester Metropolitan University, Routes Into Languages, AMT Lawyers, Hilton Manchester Deansgate, Supreme Dream Events, Payal and Cleartwo.