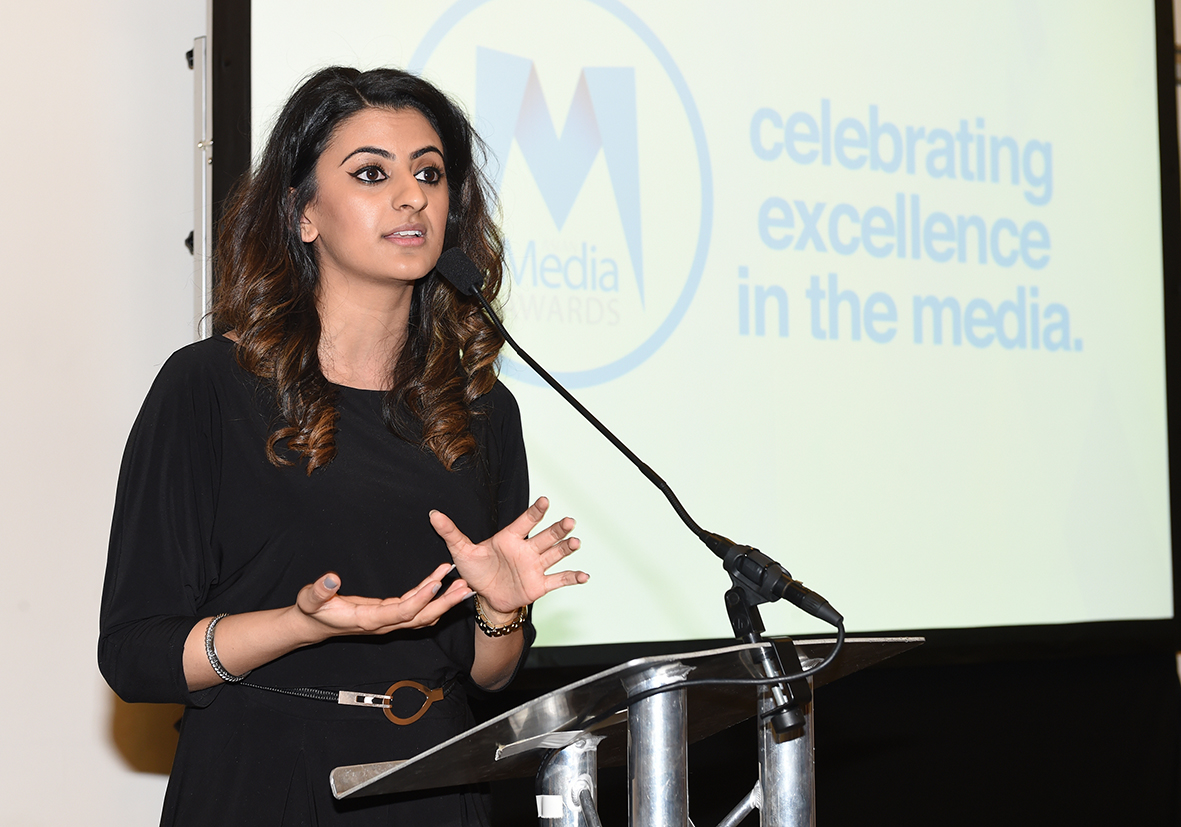 A finalist of the 2014 Asian Media Awards ceremony has spoken of her determination to succeed.
Harpreet Kaur, who now has her own show on the BBC Asian Network was speaking to event partners and guests at our special networking evening at the Hilton Manchester Deansgate.
The event, which was held to coincide with the hotel's tenth anniversary celebrations, featured talks from ITV, the BBC and the Manchester Evening News.
Former AMA finalist Harpreet, who is commonly known as Harpz shared her experience on how the event had helped to change her life.
Speaking on the night she said, "I am here to tell you that the Asian Media Awards has changed my life in a drastic way. And that is no exaggeration.
"I did my undergraduate course at Leeds Trinity and then my broadcast journalism course.
"After I graduated I was told and promised that I would get into a full-time job. This didn't happen.
"The truth is I didn't have a job for four and half years. I was freelancing and freelancing as some of you may know can have its pros and cons.
"But the shifts were not regular. I had to wait five or six months before a shift."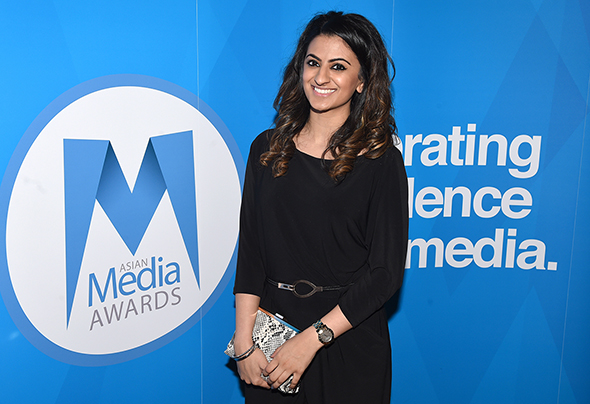 Harpreet undertook some work experience at Radio Fever, before taking on administrative and presenting roles at the station.
Harpreet worked as a news reader for The Bee Radio and Metro Radio and also produced work for Capital FM Radio amongst others.
She also produced the popular 'DJ Harpz TV,' an online YouTube Channel, which gives her the opportunity to network directly with a young fan base. 
She says despite not landing a job she persevered.
"Then I got into DJ-ing and I had to do something and make money.
"Then I was approached by a friend of mine who said…'Why don't you put yourself forward for the Asian Media Awards.
"Truthfully, I did not have a clue what the Asian Media Awards were.
"There are going to be people like Nihal and Ross Kemp there.
"I didn't want to put myself forward. But then my parents were encouraging me to do so.
"I got to a point where I was thinking of changing careers. I didn't think I would ever get this.
"I have waited six years now and I have done a lot of unpaid work."
She was shortlisted and joined guests at the 2014 ceremony which was  among things most notable for Channel 4's  Krishnan Guru-Murthy stating that it was important to support the next  generation of journalists and bloggers.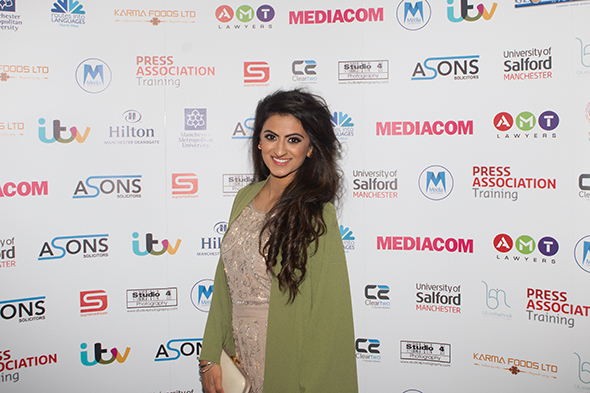 Harpz continued, "I put myself forward and I got shortlisted which was a surprise in itself  and attended the ceremony.
"I couldn't believe I was surrounded by people i had grown up watching on tv and listening to on the radio. People I've looked up to.
"I got to have a one to one conversation with them which was more than enough for me.
"Despite not winning, I felt I had walked away with a lot more than that. I got to meet people I never thought I'd meet.
"Twelve months later I came back to the awards. Not as a nominee but as a guest as part of the BBC Asian Network team.
"I now have my own show on the BBC Asian Network.
"I am getting a little emotional. I have to say this event changed my life.
"Only I know how hard it has been. Only I know how much blood sweat and tears has gone into it.
"And I just want to thank everyone who put the event together. If I didn't put myself forward I wouldn't have got these opportunities.
"I met my future boss in this very building. I got to meet the team and have a one to one conversation with them. Even though it was only for 15/20 minutes – those minutes made a difference to my life.
"I was then asked to come down and do a pilot. Even then I felt this was a long shot. But I got it!! And I'm still finding it hard to sink in."
She encouraged other young talent not to give-up and to realise there will always be opportunities somewhere.
"I just want to say a platform like this is so important. I am a perfect example why this event is important.
"I've worked so damn hard to get here. I had to work extra hard to prove to my parents that I can break these barriers. And I will not change my career.
"I just want to thank everyone for their support  over the years  and for the opportunities."