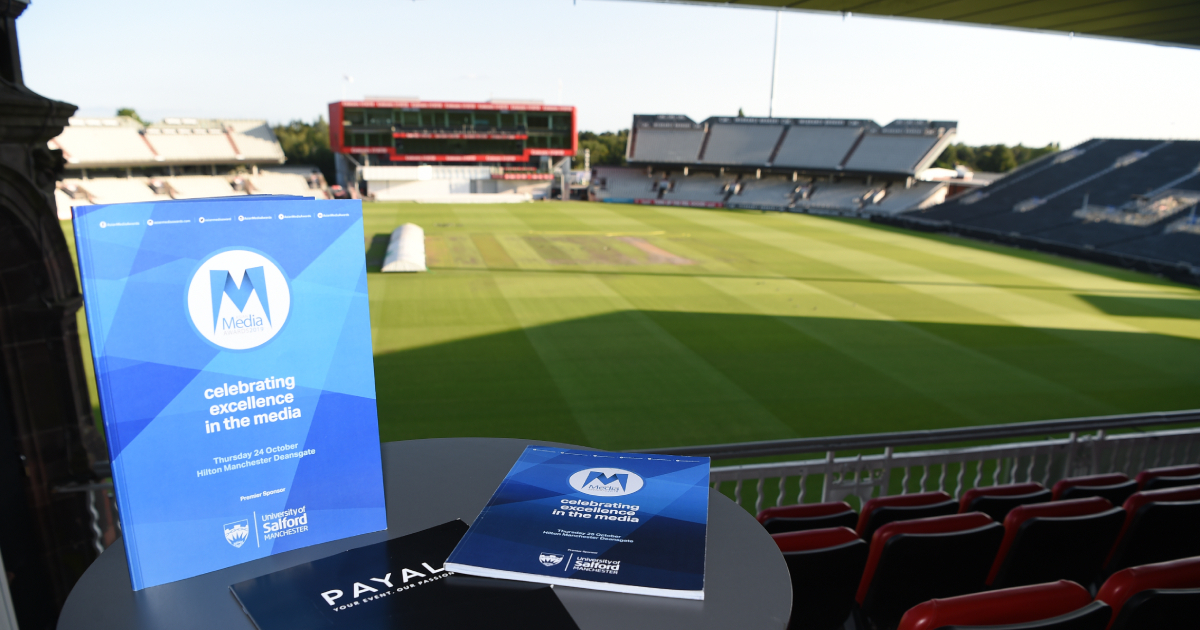 JOURNALISM:
Journalist of the Year
Anushka Asthana – Deputy Political Editor, ITV News
Rishma Dosani – Assistant Entertainment Editor, Metro UK
Rohit Kachroo – Global Security Editor, ITV News
Secunder Kermani – Pakistan & Afghanistan Correspondent, BBC News
Rahil Sheikh – Journalist, BBC Panorama
Nalini Sivathasan – Broadcast Journalist, BBC Asian Network
Darshna Soni – Home Affairs Correspondent, Channel 4 News
Best Investigation
Covid Critical: One Doctor's Story
Filmed & directed by Dr Saleyha Ahsan for Channel 4 Dispatches 
India's Forgotten People
Directed & Hosted by Deana Uppal; Assistant Director : Akbar Khan; Produced by DKU Media; Co Produced by Richard Blanshard & Edited by Miranda Watts
Libya's 'Game of Drones'
Investigated by Benjamin Strick; Nader Ibrahim; Leone Hadavi and Manisha Ganguly for BBC News Africa
Nearly 1,500 Allegations of Sexual Misconduct by Police Officers
Reported by Yasminara Khan; Produced by Sean Clare; Camera by Jonathan Callery & Tony Mewse for BBC Newsnight
The Plight of Overseas Students During Lockdown
Reported by Anja Popp; Produced by Shaheen Sattar; Camera Operator & Edited by Wil Davies for ITN Channel 4 News
Regional Journalist of the Year
Yasmin Bodalbhai – Reporter & Presenter, ITV Central
Pamela Gupta – Freelance Reporter
Navtej Johal – Journalist, BBC East Midlands
Charanpreet Khaira – Reporter, ITV Wales
Nazia Mogra – Producer & Presenter, BBC North West
Monika Plaha – Reporter & Presenter, BBC Look North
Rajiv Popat – Reporter & Presenter, ITV Central
Gurdip Thandi – Local Democracy Reporter, Birmingham Mail/Birmingham Live
Outstanding Young Journalist
Naina Bhardwaj – Reporter, Daily Record
Alyshea Chand – Digital News Producer, ITN Productions
Andrew Misra – Journalist, ITV Tyne Tees & ITV Border
Meera Navlakha – Freelance Writer
Renuka Odedra – Freelance Journalist
Jeevan Ravindran – Freelance Journalist
Megan Samrai – Reporter, Berkshire Live
Aisha Zahid – News Reporter, Sky News
Sports Journalist of the Year
Vaishali Bhardwaj – Reporter & Presenter, Premier League & Sky News
Sachin Nakrani – Writer & Editor, Guardian Sport
Aaron Paul – Reporter, Commentator & Presenter, BBC Radio 5 Live Sport
Kal Sajad – Broadcast Journalist, BBC Sport
Miriam Walker-Khan – Freelance Sports Journalist
Report of the Year
BAME Sexual Abuse: 'Failures' of Victims to be Investigated
Reported by Yasminara Khan; Produced by Hannah Barnes; Camera & Edited by Keith Morris for BBC Newsnight
More Cultural Support Needed in Mental Health for South Asians
Aisha Zahid for Sky News
Music Boosts Memories for Ethnic Minority Dementia Patients
Shabnam Mahmood for BBC News & BBC Asian Network
Muslim Female Councillor
Rahila Bano for BBC News & BBC Asian Network
Orphanage Scandal
Yasmin Khatun Dewan for TRT World
Quarantine In Hotels
Reported by Gaggan Sabherwal; Produced by Tobias Chapple for BBC News and BBC World Service
Youngest Covid Victim in the UK
Darshna Soni for Channel 4 News
RADIO:
Radio Presenter of the Year
Anushka Arora
Raj Baddhan
Ankur Desai
Raj Ghai
DJ Haashim
Noreen Khan
Best Radio Show
Bobby Friction – BBC Asian Network
Breakfast with Gillie & Vallisa Chauhan – Lyca Radio
Breakfast with Harpz Kaur – BBC Asian Network
The Official Turn Up with Official Hawa – Asian FX
Sonia Dutta – Sunrise Radio
The Bee & Brekky Show – Asian FX
Radio Station of the Year
Asian FX
BBC Asian Network
Lyca Radio
Sunrise Radio
TV:
Best TV Character
Jaz Deol as Kheerat Panesar in Eastenders
Kulvinder Ghir as Cyril in Still Open All Hours
Shelley King as Yasmeen Metcalfe in Coronation Street
Nikesh Patel as Tom Kapoor in Starstruck
Paige Sandhu as Meena Jutla in Emmerdale
Best Programme / Show
Being British Bangladeshi
BBC Three
My God, I'm Queer
Behind The Facade Films for Channel 4
The Wedding Guru
Yeti Television for BBC Wales
We are Lady Parts
Working Title Films for Channel 4
PRINT & ONLINE:
Best Publication / Website
BizAsia Live
Burnt Roti
DesiBlitz
Eastern Eye
Best Blog
Fresh and Fearless
Halal Food Travel Guy
Harnaam Kaur
NotYourWife
Best Podcast
Brown Girls Do It Too
Expulsion@50
It's Preeti Personal
No Country for Young Women
Red Hot Chilli Writers
The Shabby and Man Podcast
MARKETING & PR:
Creative Media Award
'Football and Me'
The Football Association & Rubika Shah, Smoking Bear Productions
'Get In Cambridge'
University of Cambridge
Same Voices Unite: West End Stars Raise Awareness for India Covid Relief
Irvine Iqbal
#StrongerRoots : Every Strand Tells A Story
Ethnic Reach for Vatika UK

#TakeTheVaccine : Vaccine Hesitancy Campaign for Ethnic Minority Communities
Media Hive
Media Agency of the Year
Alliance Advertising
Ethnic Reach
House of Advertising
Media Hive
LIVE PRODUCTIONS:
Best Stage Production
Full English
Natalie Davies & Bent Architect
Lead Artist: Natalie Davies; Featuring Kamal Khan & Lucy Hird; Lighting Designer: Sherry Coenen; Projection & Sound Designer Dave Searle; Movement Director: Jenn Kay; Designed & Directed by Jude Wright
Full English is devised from the journals & memories of Natalie Davies

Jabala and the Jinn
Turtle Key Arts
Written by Asif Khan; Directed by Rosamunde Hutt; Creative Producer: Charlotte Cunningham; Lighting Designer: Aideen Malone; Sound & Music Designer: James Hesford; Set & Costume Designer: Mila Sanders; Featuring: Safiyya Ingar; Natalie Davies & Jay Varsani

Misfits
Space Productions
Written by Lekha Desai Morrison; Directed by Bethany Sharp; Assistant Director: India Aujla; Featuring: Patsy Prince, Deven Modha, Lee Farrell & Selina Hotwani; Music Consultants: Selina Hotwani & Deven Modha; Set & Costume Designer: Constance Villemot
May Queen
Paines Lough & Belgrade Theatre
Written by Frankie Meredith; Directed by Balisha Karra; Featuring: Yasmin Dawes; Designer: Lydia Denno; Assistant Director: Kaleyo Baxe

Nartan Online Series 2020
Nupur Arts
Tickbox
Lubna Kerr
Directed by Johnny McKnight; Dramaturge: Douglas Maxwell; Set Design: Mela Adela; Filmed by William Samson
Supported by Creative Scotland, The Army & Tunnocks
SPECIAL AWARDS:
AMA Best Newcomer
Winner to be announced at the AMA ceremony
Media Personality of the Year
Winner to be announced at the AMA ceremony
Outstanding Contribution to Media Award
Winner to be announced at the AMA ceremony
---
The Asian Media Awards return on Friday October 29 at the Emirates Old Trafford Manchester.
Previous recipients of an Asian Media Award include Krishnan Guru-Murthy, Waris Hussein, Art Malik, Mehdi Hasan, Nina Wadia, Anita Rani, Shobna Gulati & Faisal Islam.
The University of Salford are Premier Partners to the Asian Media Awards.
Partners to the awards include ITV, MediaCom, Reach PLC, Manchester Evening News, Press Association Training & TheBusinessDesk.com.
The awards are also supported by Manchester Metropolitan University, AMT Lawyers, DKR Accountants, 6G Internet, Emirates Old Trafford & L.C.C.C, Supreme Dream Events, Payal Events & Cleartwo.