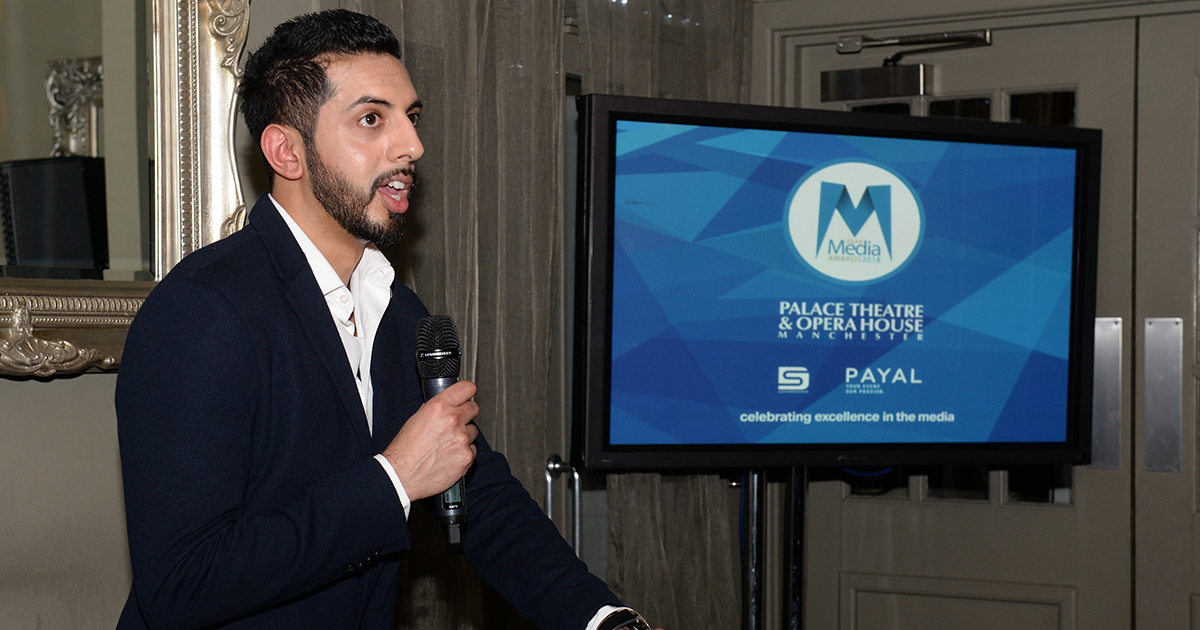 Best Newcomer award winner Bhavin Bhatt said despite significant progress, the media is still under-represented in some areas.
Bhavin was speaking at the official launch for the 2018 Asian Media Awards which this year took place at the Palace Theatre Manchester.
Bhavin Bhatt first broke into acting at the age of 13 when he featured in a production of Bugsy Malone where he played Dandy Dan.
He went onto appear in a series of shows and made his West End début at Wyndham's Theatre in the 2017 production of The Kite Runner.
Speaking at the launch Bhavin said, "My journey as an actor began at a young age. I remember I was 11 when I had my first theatre experience. I watched Blood Brothers in the West End and I was enthralled by the grand theatre, the music, dance, the story and straight away I knew that is what I want to do.
"As soon as I went home, I told my parents I want to be an actor. I signed with Sandra Boyce Management, and I've been part of some incredible productions and recently in the West End and a UK tour of The Kite Runner.
"My journey to where I am now hasn't been an easy one. I've had to deal with rejections, repeatedly being told I am not good enough but this taught me valuable lessons.
"At 18 having watched a dance show, I decided to train as a dancer and set myself a goal of one day performing alongside Bollywood stars.
"As I began my training, I was told that I am far too old to pursue a career as a dancer and this only pushed me further to reach my goal and achieve more. So fast forward a few years on, I am standing in front of 12,000 people at the O2 Arena dancing my heart out alongside one of my Bollywood idols, Shahid Kapoor.
"I learned very quickly how to survive in this business. For me it's about having the right support system, that is my family and friends who have supported me and continue to do so. This is something that unfortunately isn't so common.
"It saddens me when I hear from so many people who say, 'I wanted to be a dancer, actor, radio dj, journalist but my parents said no so I had to give up that dream.'
"What I would say is every job will have highs and lows, but no-one should be discouraged from entering a career in the media."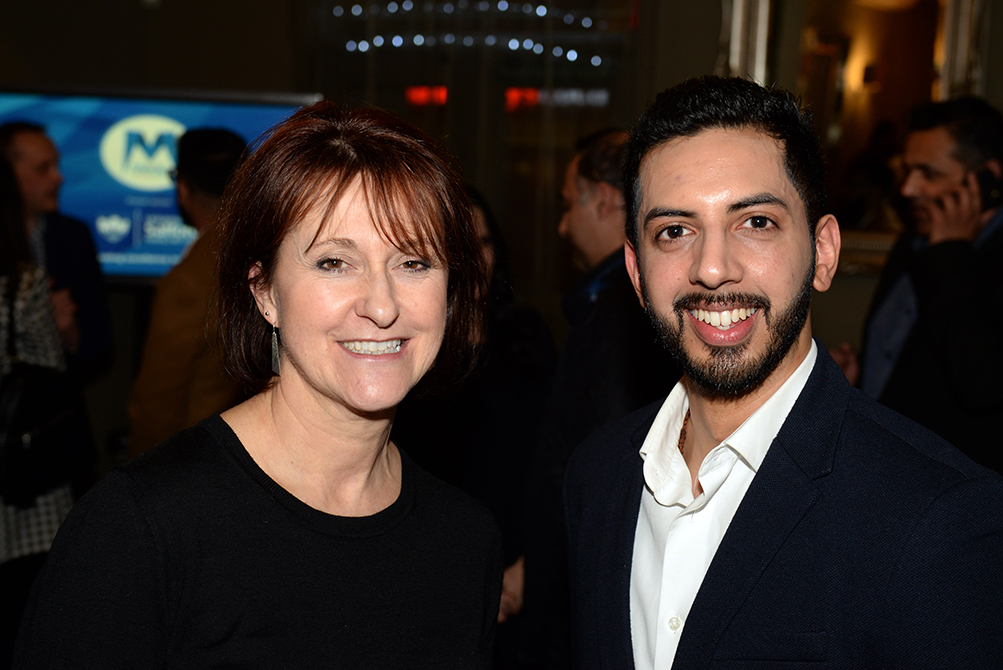 Speaking about his win at the 2017 Asian Media Awards, Bhavin said,
"An issue I have experienced and continue to is the lack of diverse artists, not just in theatre but across the board.
"We have all come a long way but there is still a long way to go.
"I feel very proud to have been in a leading role in the West End and I hope I can open doors to other artists.
"We all need to pull together and really push for diversity in the arts by looking at this issue as a collective and together we should strive for equality and diversity across the board.
"People will have perceptions of how far you should go, but always go a step further than wherever people expected you to end up. Once you get there, don't stop and keep going. This takes you on the path towards success."
A special time-lapse video showcasing how the ceremony is put together was unveiled by Supreme Dream Events and event caterers and partners Payal Events spoke of their involvement.
---
This year's Asian Media Awards returns to the Hilton Manchester Deansgate on Thursday October 25 2018.
The official shortlist announcement will take place at MediaCom HQ on Monday September 17 2018.
Nominations for 2018 open Tuesday April 24 2018.
A full list of categories including special awards can be viewed at www.asianmediaawards.com/categories.
Previous recipients of an Asian Media Award include Krishnan Guru-Murthy, Waris Hussein, Art Malik, Mehdi Hasan, Nina Wadia and Anita Rani.
The University of Salford are premier sponsors and partners to the event include MediaCom, M.E.N, Press Association Training, Primesight & The Palace Theatre & Opera House.
The event is also supported by Manchester Metropolitan University, Routes Into Languages, AMT Lawyers, Hilton Manchester Deansgate, Namey, Supreme Dream Events, Payal Events and Cleartwo.