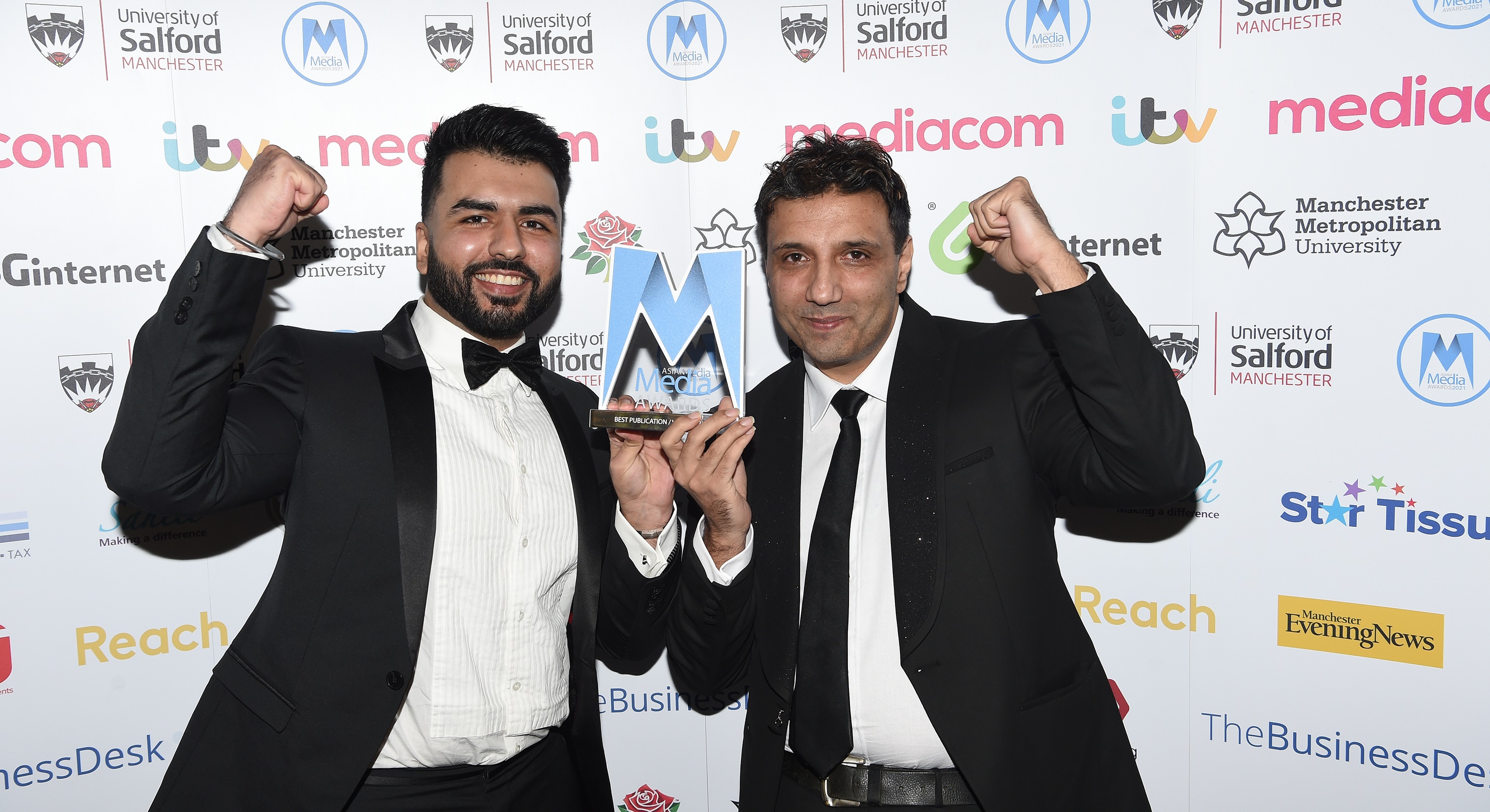 DesiBlitz picked up the Best Publication / Website accolade at the 2021 Asian Media Awards.
The 9th Asian Media Awards ceremony took place at the Emirates Old Trafford on Friday night (October 29) with Good Morning Britain presenter, Adil Ray and Eastenders star Jaz Deol also amongst the winners.
The 2021 Asian Media Awards are supported by the University of Salford and were hosted by Sky Sports news presenter Bela Shah.
The Best Publication / Website award was presented by event partners Cleartwo.
DESIblitz.com is a lifestyle and news digital publication based in the UK. The site touches upon a wide range of subjects including Arts & Culture, Brit-Asian, Fashion, Film & TV, Food, Health & Beauty, Music & Dance, Sport, Trends and Taboo issues.
During the pandemic the site launched its own Literature Festival that aimed to promote reputable and upcoming novelists and poets from the UK and abroad along with masterclass workshops.
During an especially challenging period for the site the team producing continued to produce daily content of a high standard and switching to a fully remote working environment.
It secured two world exclusive interviews; a series of online events including the Indian farmers protest, a reunion of the Kenyan cricket team of 1996, and the launch of Saima Mir's book The Khan.