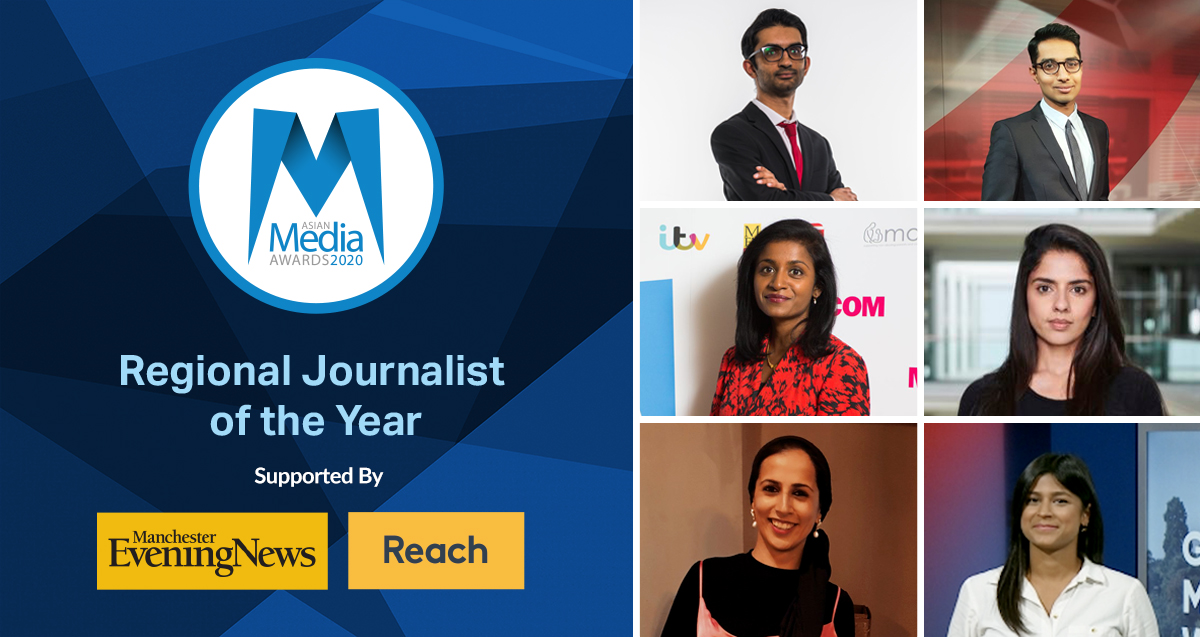 Regional journalists have been at the forefront of delivering news and features to their audiences in what has been one of their most challenging years.
The Regional Journalist of the Year Award category is supported by Manchester Evening News & Reach PLC.
Ria Chatterjee
Journalist, ITV London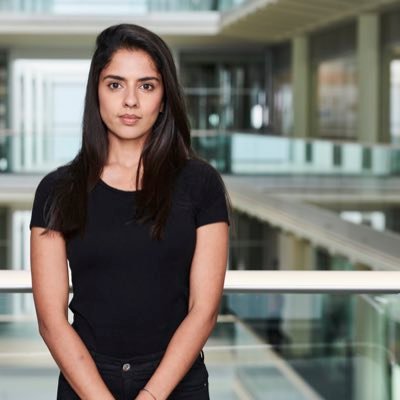 At the turn of the new year Ria spent time on an estate in North London, where there had been multiple stabbings in a few days.
It let to her to examine how factors such as poverty, mental health, policing, domestic abuse, social media and school exclusions play a part in knife and gun violence on the streets of London.
Her work has taken her to Chicago where she fronted a series of documentary-style films on the city's public health approach to gun violence, with the aim of exploring what London might learn.
During the coronavirus pandemic she filmed exclusively with a Border Force Heathrow whistle-blower regarding his fears over lack of PPE for staff.
She also gained exclusive access to a pupil referral unit to film with vulnerable young people whose mental health had been further impacted by lockdown.
Ria has developed a huge following on social media because of her dedication over the last year in bringing to the screen stories that simply don't feature in mainstream media.
From young girls having to deal with their boyfriend's stab wounds, to the ease with which children were weapons online, her investigations her complex aimed to highlight a range of issues.
Navtej Johal
Senior Reporter, BBC East Midlands Today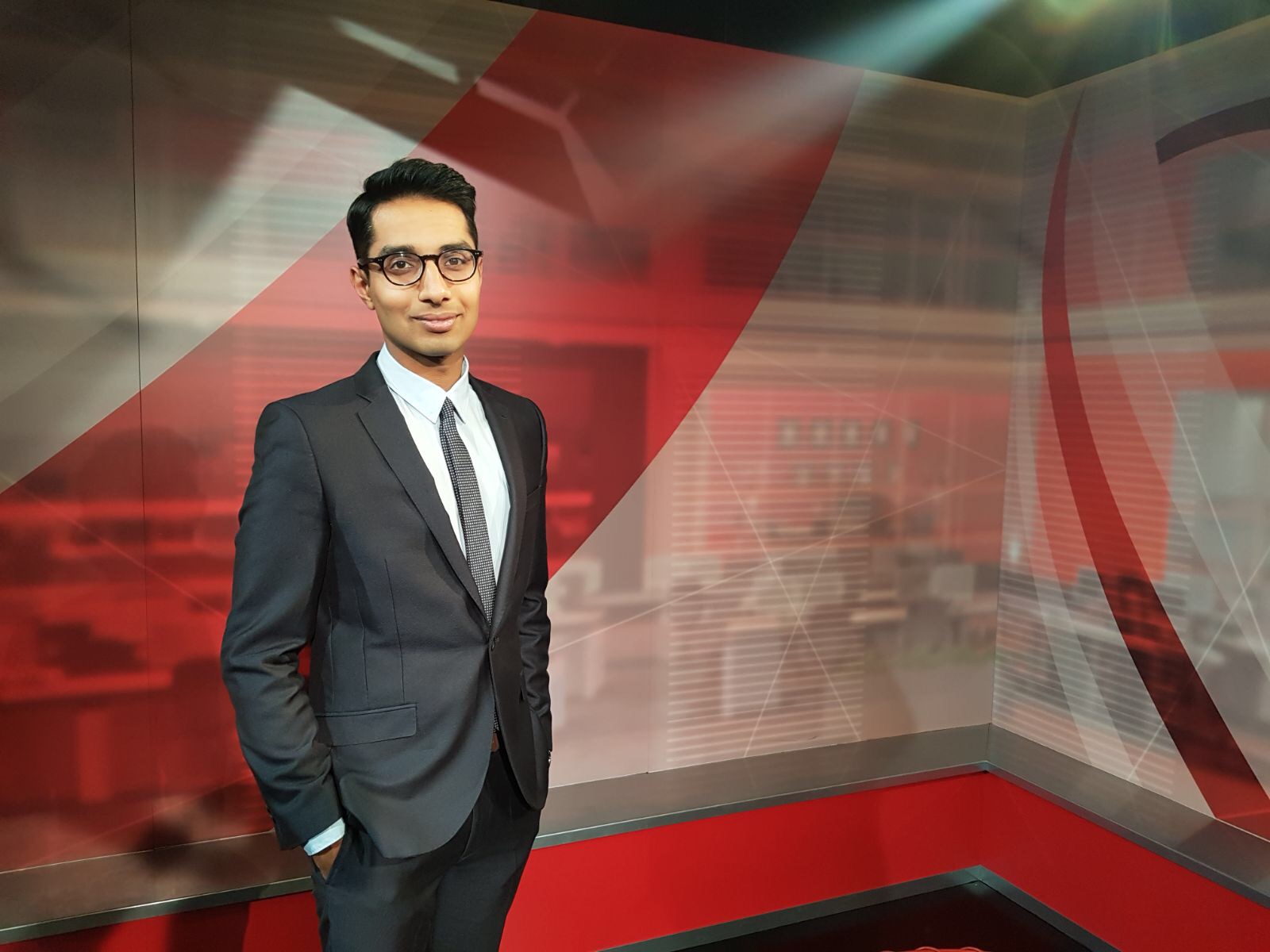 Navtej has fronted a number of powerful, exclusive, original interviews and reports during the past 18 months.
The strength of his journalism has been highlighted by his promotion to a Senior Reporter role earlier this year, increasingly regular appearances on BBC national news and presenting East Midlands Today solo for the first time.
Each story featured in Navtej's showreel was sourced, produced, and reported by him.
As the coronavirus pandemic has brought tragedy and turmoil across Britain and the world, the East Midlands city of Leicester became the first to enter a local lockdown in June.
On the day of the announcement, Navtej was live on BBC Breakfast at 6am reporting on the likelihood of such a measure; he ended a 17-hour day having secured the first reaction to the announcement from the city's mayor.
He spent the rest of the week tracking Sir Peter Soulsby's every movement after persuading him to grant the BBC exclusive access behind the scenes as he marshalled the city's response.
His highlights have also included speaking to a victim of child sexual abuse in Nottingham. It was the first time she had spoken on television about the subject and elicited a powerful reaction.
His fascinating profile of a Windrush coal miner-turned-karate-champion revealed an incredible story of courage in the face of racism. Navtej has also produced multiple reports on climate change and the damage to our environment.
Sangita Lal
Production Journalist, ITV News West Country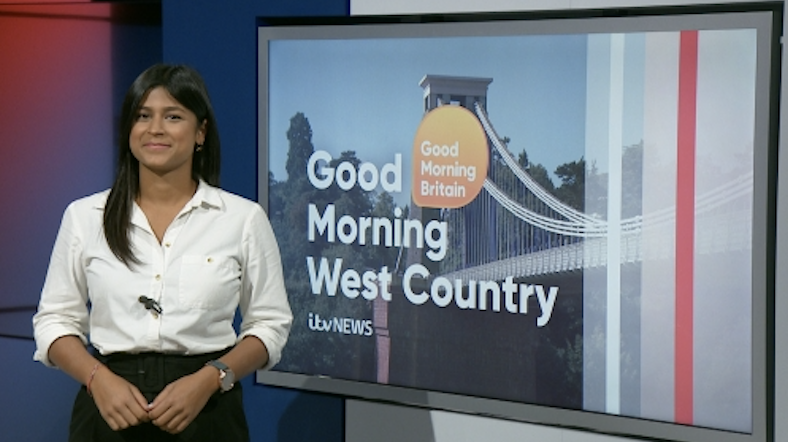 In June this year a Black Lives Matters protest began in Bristol.
The images that came out of it made international headlines the next day.
The protest kick-started a movement that has taken on a life of its own and created fundamental changes in many places.
Sangita covered the story from the beginning, not just the events of that day but the repercussions for the BAME communities in the region; their voices were heard across her reports and across our ITV bulletins.
Bristol, like many places, is beginning to have difficult conversations about its past, and about its future, too. Environmental activist Greta Thurnburg was the main speaker at a rally in the city this year.
Sangita covered this story with multiple live hits on ITV's first ever live rolling YouTube coverage. But amid the stories under a global spotlight, there has been local tragedy too.
This year she reported on the deaths of two young men from the South Indian community in Bath, who lost their lives whilst swimming in the water at a local beauty spot and the rise in domestic abuse during lockdown.
The South West region is diverse with a large Muslim community and during a series of reports she asked one family to film a video diary of how they were celebrating Iftar through lockdown which created pictures that many viewers may never have seen before.
Ismail Mulla
Business Reporter, The Yorkshire Post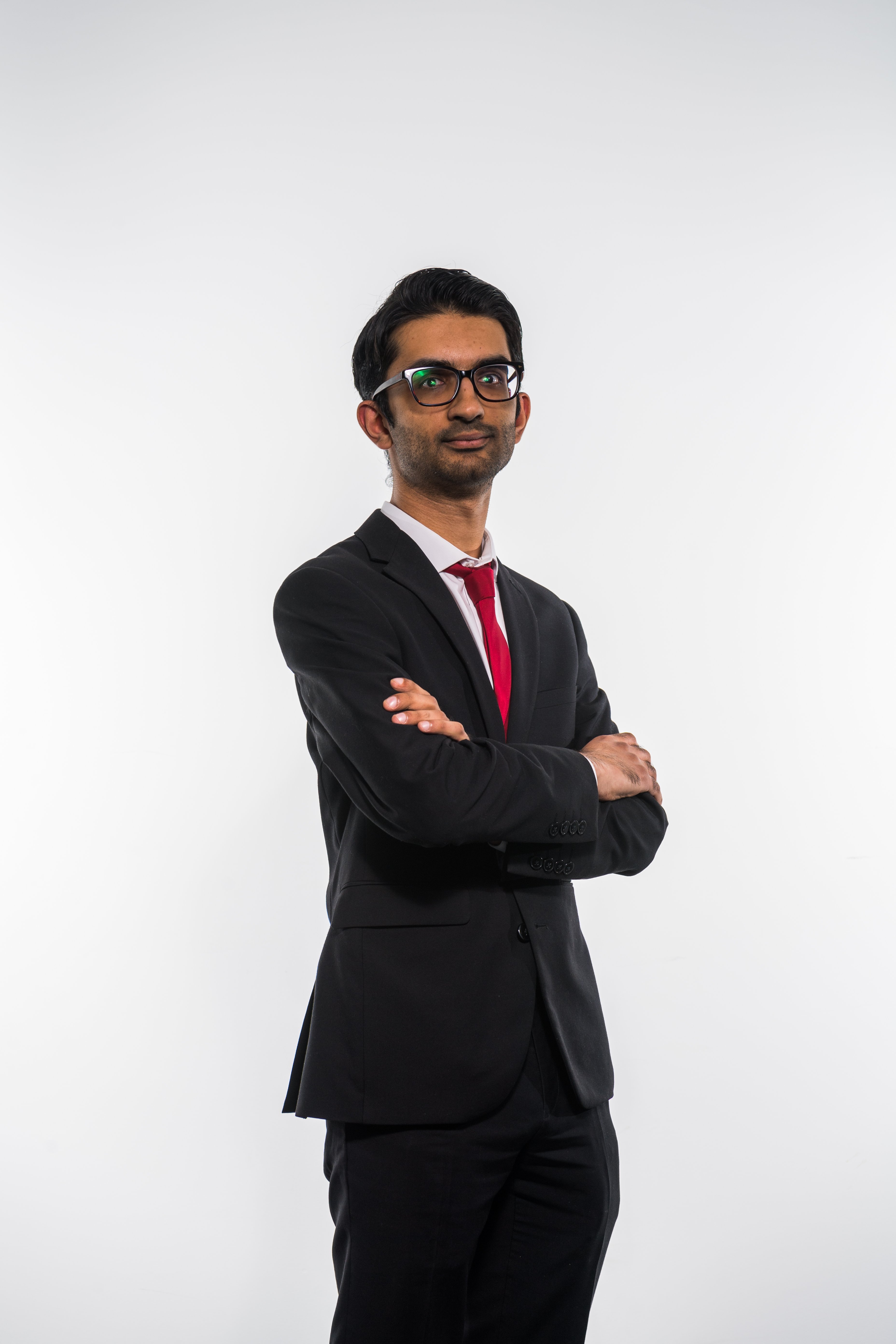 Ismail is an established business journalist who has worked at The Yorkshire Post for the past six years.
During his time he has worked on some great exclusives – interviewing Bank of England policy makers, bosses of major retailers such as Morrisons and leading international politicians.
He pitched, researched and delivered a special investigation into the impact of coronavirus on small hospitality firms in business districts across the region.
He conducted an investigation into stop and search operations involving BAME people during the first full month of lockdown.
He uncovered how local police force had not only been disproportionately targeting Asians but that minority group saw a much steeper rise in the percentage of stop and search incidents during lockdown.
Through exclusive features he has highlighted the work of entrepreneurs and business leaders who are making a difference to their communities as well as the economy.
He has aimed to share a spotlight on that town and city centres in Yorkshire to ensure they are not left to slip into a sharper decline after witnessing an exodus of workers due to the coronavirus pandemic.
Ismail has used his advanced video journalism skills to create multimedia packages and tell the successful story of impressive young calligraphy artist Muhammad Shaikh.
Ismail is now also a part-time lecturer at Leeds Beckett University.
Sabbiyah Pervez
Communities Reporter, BBC Look North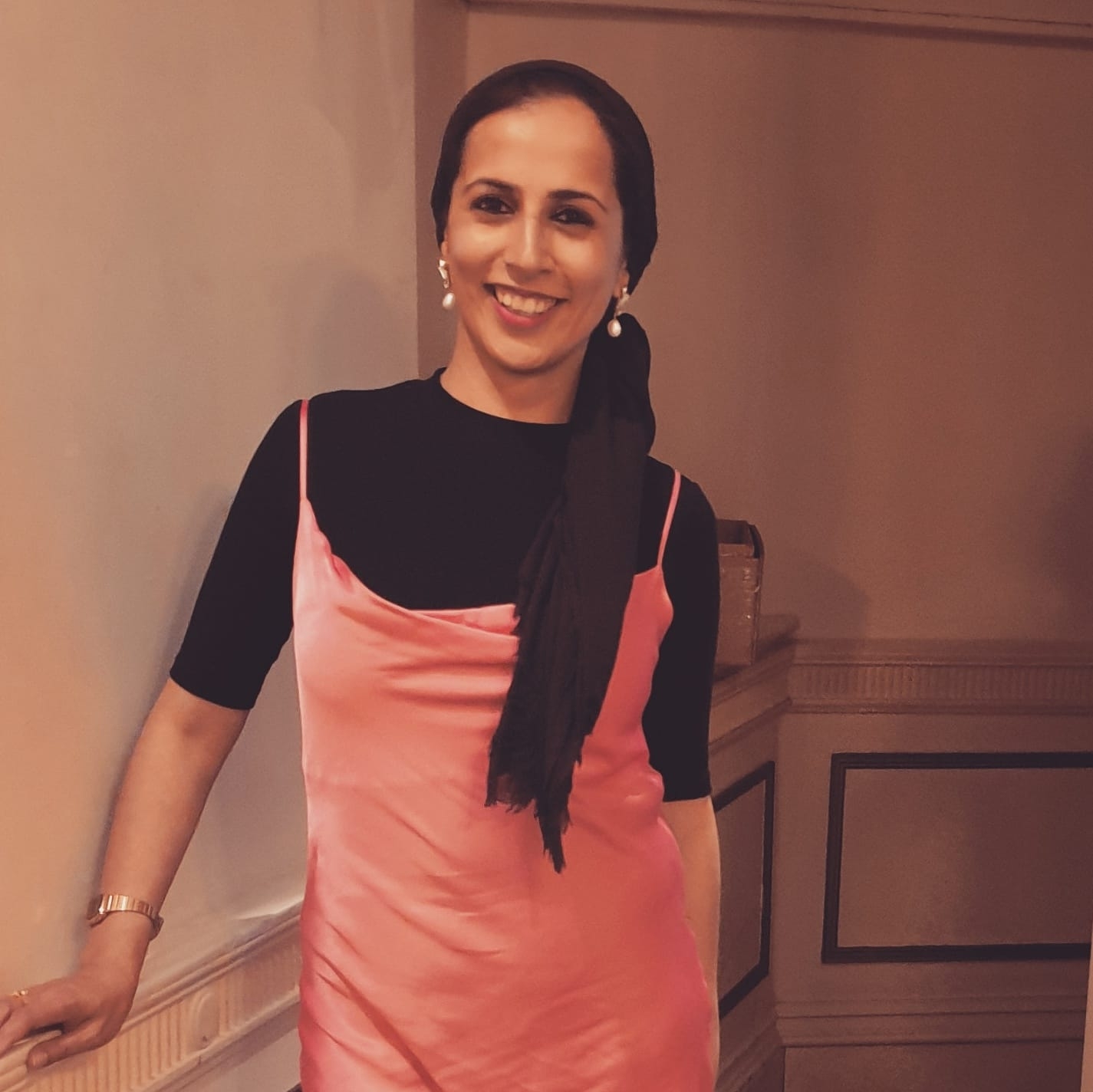 During a year when communities and individuals came together in so many ways Sabbiyah has aimed to highlight the stories of those on the frontline as well as families trying to find ways to cope with the ensuing lockdown.
At the start of the pandemic, she explored the challenges of those living in extended families with multi-generations coexisting in one home and profiled a family of 13, aged from 86 years old to 3 years old.
A week after schools closed, Sabbiyah was made aware of the poverty apparent in parts of the district and did a piece on working class families struggling to home school and struggling to feed their children due to the lack of work.
For Ramadan she produced and directed a special Ramadan diaries.
The aim was to capture the essence of how Muslims were responding to not celebrating Ramadan together.
Her exclusive feature on 8-year-old Yahya from Bradford who built his own mosque went viral, it was picked up by CBS in America and ran both nationally and regionally. S
he went to produce a number of features from the frontline doctors who were fasting and fighting covid to the mother who had lost her daughter just before lockdown and was celebrating her first Ramadan without her.
Prior to the pandemic she was working hard to capture stories that are often unreported from a report on the challenges BAME children face in foster care to a feature of burqa wearing women competing in a rounders league in Dewsbury.
Nitya Rajan
On-Screen Journalist, ITV News Central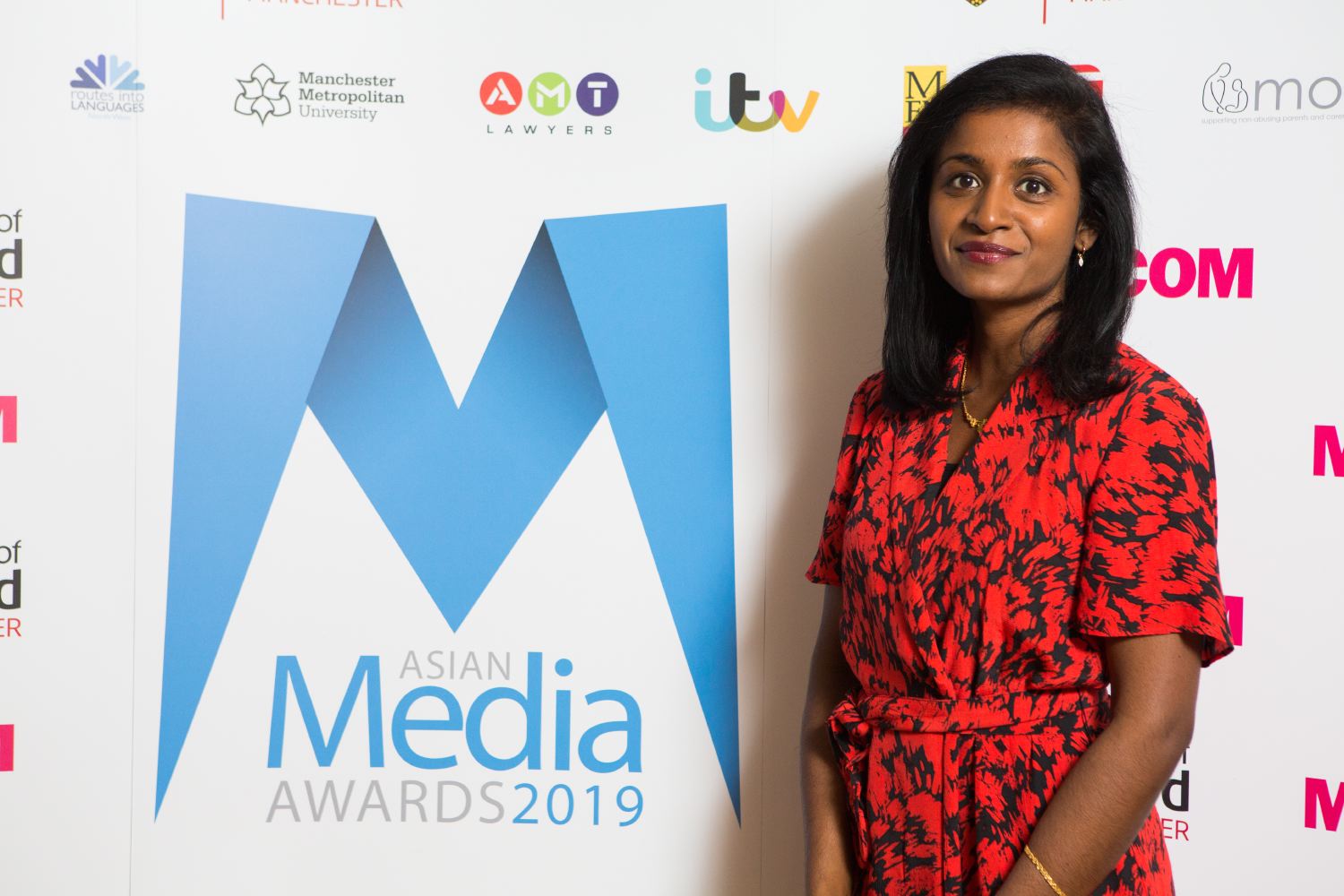 Nitya has been fronting lead stories and undertaking special investigations during the qualifying period. In a two-part series, she explored the problem and the solutions to anti-black sentiment within the south Asian community where she spoke to black people and mixed-race south Asians who have suffered discrimination at the hands of their family members and friends.
She secured a TV first when she covered the LGBT protests outside Birmingham schools – a sit-down interview with the parents and children who are against same-sex relationships education.
Nitya secured exclusive data showing how the reporting of honour-based abuse among pregnant women spiked during lockdown. She was able to speak with nurses on Covid wards, who revealed the emotional burden of constantly dealing with death.
Nitya also interviewed a war veteran who believes there are parallels between the wars fought overseas and the current battle unfolding in UK hospital wards.
She also secured an exclusive detailing how South-Asian Coronavirus patients are more likely to have an aggressive form of the disease and are 42% more likely to die than white patients.
In her three-part series on electric cars, she secured a sit down interview with Transport Secretary Grant Shapps and questioned him on whether his plans for Britain to become fully electric was accessible to lower-income households.
---
This year's Asian Media Awards ceremony will take place digitally on Thursday 19 November.
Previous recipients of an Asian Media Award include Krishnan Guru-Murthy, Waris Hussein, Art Malik, Mehdi Hasan, Nina Wadia, Anita Rani, Shobna Gulati & Faisal Islam.
The University of Salford are premier sponsors and partners to the awards include ITV, MediaCom, Reach PLC, M.E.N, & Press Association Training.
The awards are also supported by Manchester Metropolitan University, Routes Into Languages North West, AMT Lawyers, DKR Accountants, 6G Internet, Hilton Manchester Deansgate, Supreme Dream Events, Payal Events & Cleartwo.