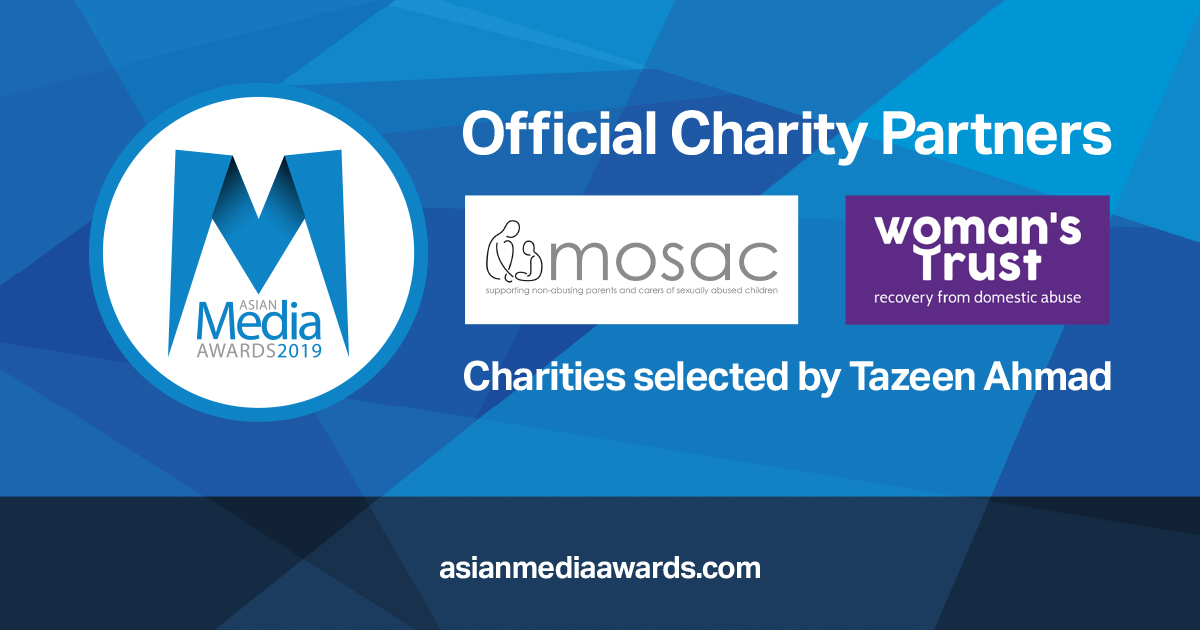 The Asian Media Awards will be supporting MOSAC and the Woman's Trust.
Each year the AMA's look to support a range of good causes and highlight the work of organisations that are helping to make a real difference to communities.
In 2019 the awards will be supporting two charities chosen by journalist and broadcaster Tazeen Ahmad.
Tazeen said, "I've chosen to support two charities very close to my heart and have worked closely with them over the past 5 years. Please give what you can because they are not a popular cause for funding but do life-saving work."
Tazeen is a BAFTA nominated TV reporter, presenter and writer and has worked across all the major broadcasters for over 20 years including ITN, NBC, BBC and Channel 4.
In 2013, Tazeen won the first Best Investigation Award at the AMA's for her report entitled, The Hunt for Britain's Sex Gangs. She has also been named as a finalist in the Journalist of Year category.
MOSAC supports families where the children have been physically, sexually, emotionally abused or suffered sexual violence from abusing carers or parents. The charity helps them get their lives back together and move forward from these traumatic, life-changing experiences.
Tazeen said, "I know how difficult it can be to recover from childhood abuse and from my work in the field of psychology, I understand how this type of abuse can impact every facet of a person's life, even into adulthood.
"Our system fails many of these children which is why charities like MOSAC are more important than ever before."
The Woman's Trust provides counselling and support services to mothers, children and families who have suffered from domestic abuse or violence.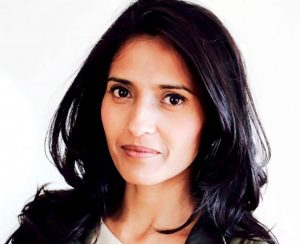 Tazeen said, "Domestic abuse can leave your self-esteem in tatters and make it difficult to form healthy relationships again, long after the abuse takes place.
"I believe it's hugely important that women who suffer this kind of abuse have a safe haven to go to which is why Woman's Trust is such an important charity.
"Counselling can provide the vital support and guidance needed for women and children who have experienced this kind of abuse."
You can find out more about the work of MOSAC at www.mosac.org.uk.
You can find out more about the work of the Woman's Trust at www.womanstrust.org.uk.
---
This year's Asian Media Awards return to the Hilton Manchester Deansgate on Thursday October 24 2019.
Previous recipients of an Asian Media Award include Krishnan Guru-Murthy, Waris Hussein, Art Malik, Mehdi Hasan, Nina Wadia, Anita Rani & Faisal Islam.
The University of Salford are premier sponsors and partners to the event include ITV, MediaCom, M.E.N, & Press Association Training.
The official Charity Partners for 2019 are Mosac & Woman's Trust.
The event is also supported by Manchester Metropolitan University, Routes Into Languages North West, AMT Lawyers, DKR Accountants, 6G Internet, Hilton Manchester Deansgate, Supreme Dream Events, Payal Events & Cleartwo.