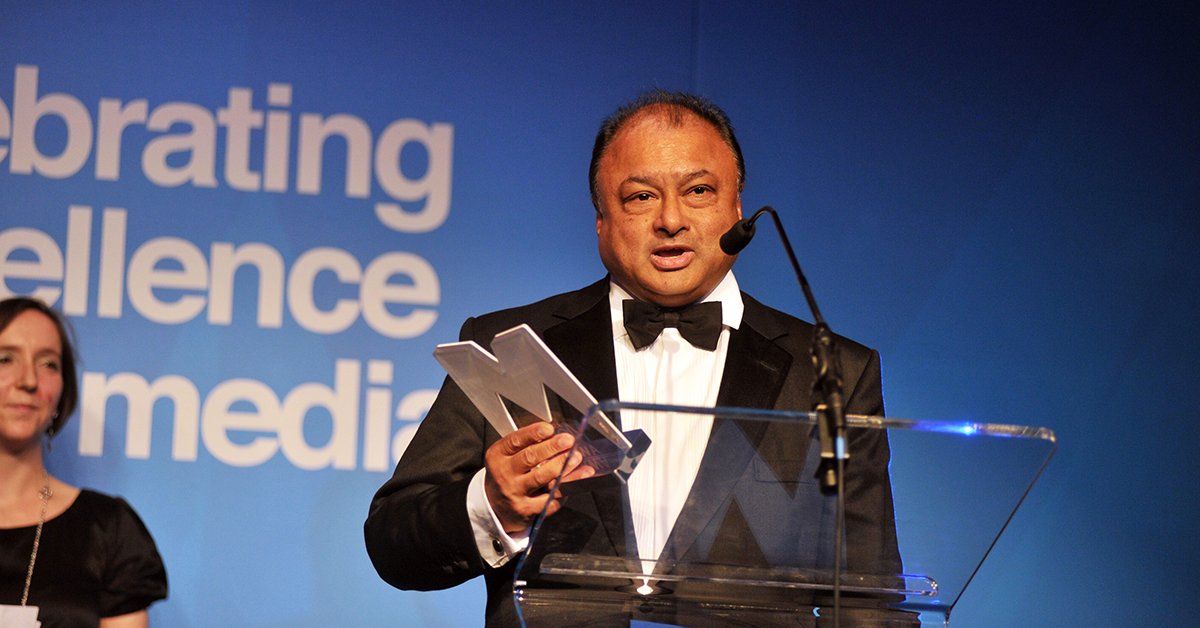 The Independent's Defence Correspondent Kim Sengupta picked up the Journalist of the Year accolade at this year's Asian Media Awards.
The AMA's recognise excellence in the media with categories in journalism, online, radio, television and marketing.
Channel Four News Correspondent Fatima Manji was named Media Personality of the Year and she was joined by a whole host of stars from TV, film and radio including Art Malik and Nitin Ganatra.
The Manchester Metropolitan University and Routes into Langauges Journalist of the Year shortlist also featured Mobeen Azhar, Ashish Joshi, Divya Talwar, Anita Sethi and Malik Meer.
Kim Sengupta is the Defence and Diplomatic Editor of The Independent. He has covered stories nationally and internationally, including conflicts in Afghanistan, Iraq, Israel/Palestine, the Balkans, Syria, Libya, Egypt, Tunisia, Somalia, Darfur, Mali, Sierra Leone, Ukraine, Georgia and Northern Ireland.
He has also written about non-conflict topics elsewhere in Europe, the Americas, Asia and Africa.
In recent times Kim has been at the forefront of highlighting the plight of refugees both here and abroad with a series of exclusive reports and interviews.
His work has also looked to explore the unreported worlds and issues in Libya, the Middle East and the Ukraine.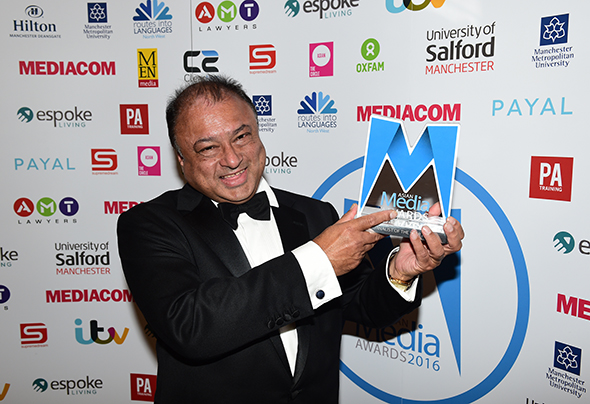 Amongst others, he has produced special reports into the Jewish communities of Iran, the people smugglers risking the lives of refugees crossing into Europe and how isolation has fuelled the anger of young Muslims in Parisian 'banlieues.'
Speaking on the night Kim Sengupta said, "It's tough. Print journalism in particular is going through tremendous problems at the moment with falling circulation, falling advertising.
"But when I speak to students at universities and schools, there are extraordinary numbers that want to be journalists.
"I ask them in the current climate: 'Why do they want to be journalists when they could be making more money in the city or doing law?'
"But they still have got this desire to explain what journalism is, to try and understand issues. It's going to be tough but they will enjoy it."
---
The University of Salford are premier sponsors to the 2016 events and partners include ITV, MediaCom, Press Association Training and the Manchester Evening News.
The official charity partners for 2016 are The Asian Circle and Oxfam.
The Asian Media Awards 2016 are supported by Hilton Manchester Deansgate, Manchester Metropolitan University, Routes into Languages, AMT Lawyers, Espoke Living, Supreme Dream Events, Cleartwo & Payal.
For further information please e-mail umbreen@asianmediaawards.com.