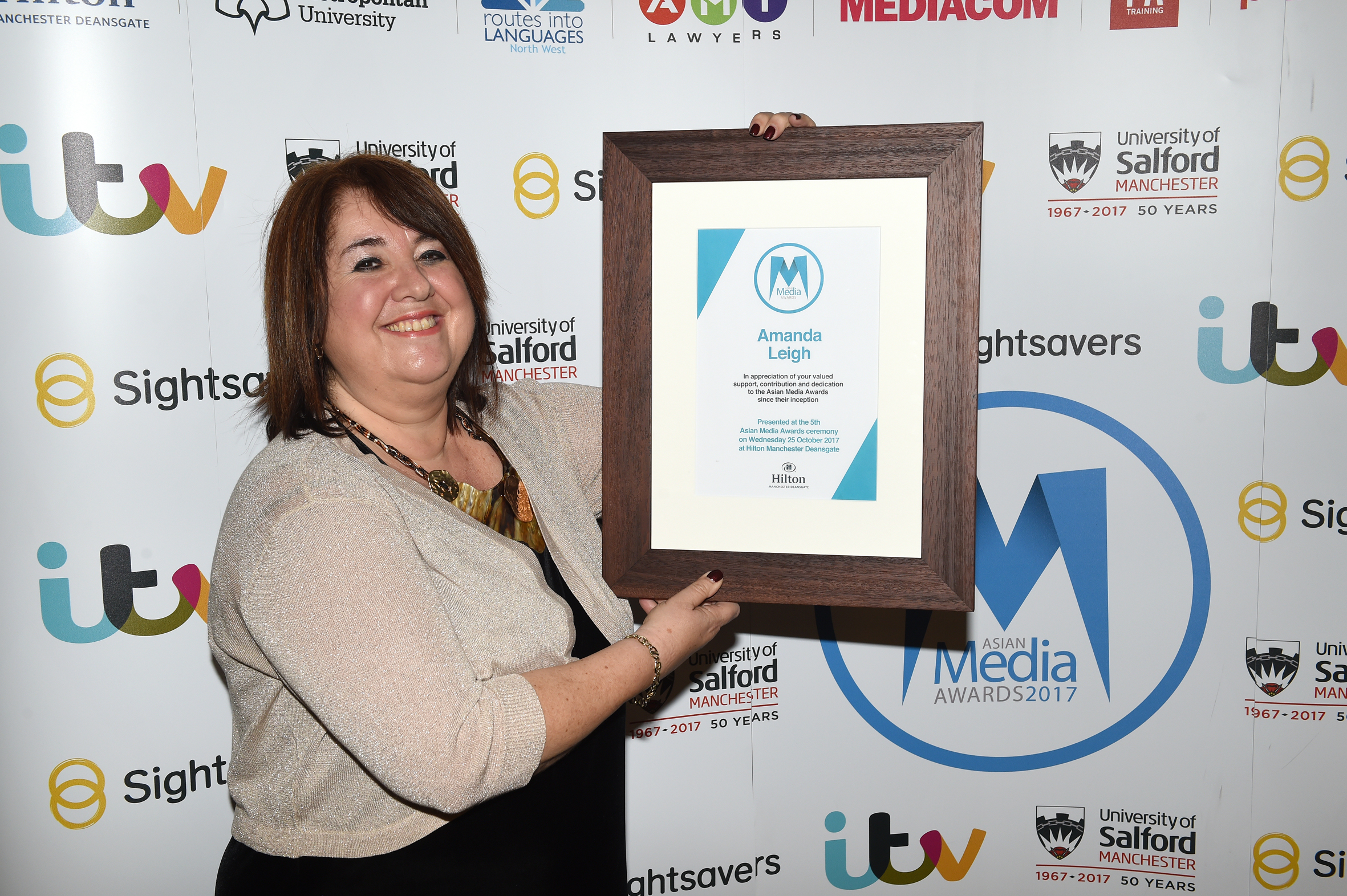 An Asian Media Awards judging panel member who retires from her role as a lecturer was honoured at the 2017 ceremony.
The Asian Media Awards, sponsored by the University of Salford honours journalists, broadcasters, presenters, bloggers and marketing professionals and took place at the Hilton Manchester Deansgate (Wednesday 25 October).
Amanda Leigh was presented with an official AMA special certificate as a thank you from the awards from celebrated broadcaster and writer Mihir Bose.
She has been a judging panel member at the Asian Media Awards since 2013.
Umbreen Ali, Media Manager at the AMA's said, "Amanda has helped to judge some of our categories over the past five and we are extremely thankful for her support and in helping to make these awards a success.
"We rely on the experiences and knowledge of our panel and we wanted not only to thank her for her support but also recognise her work and career in journalism."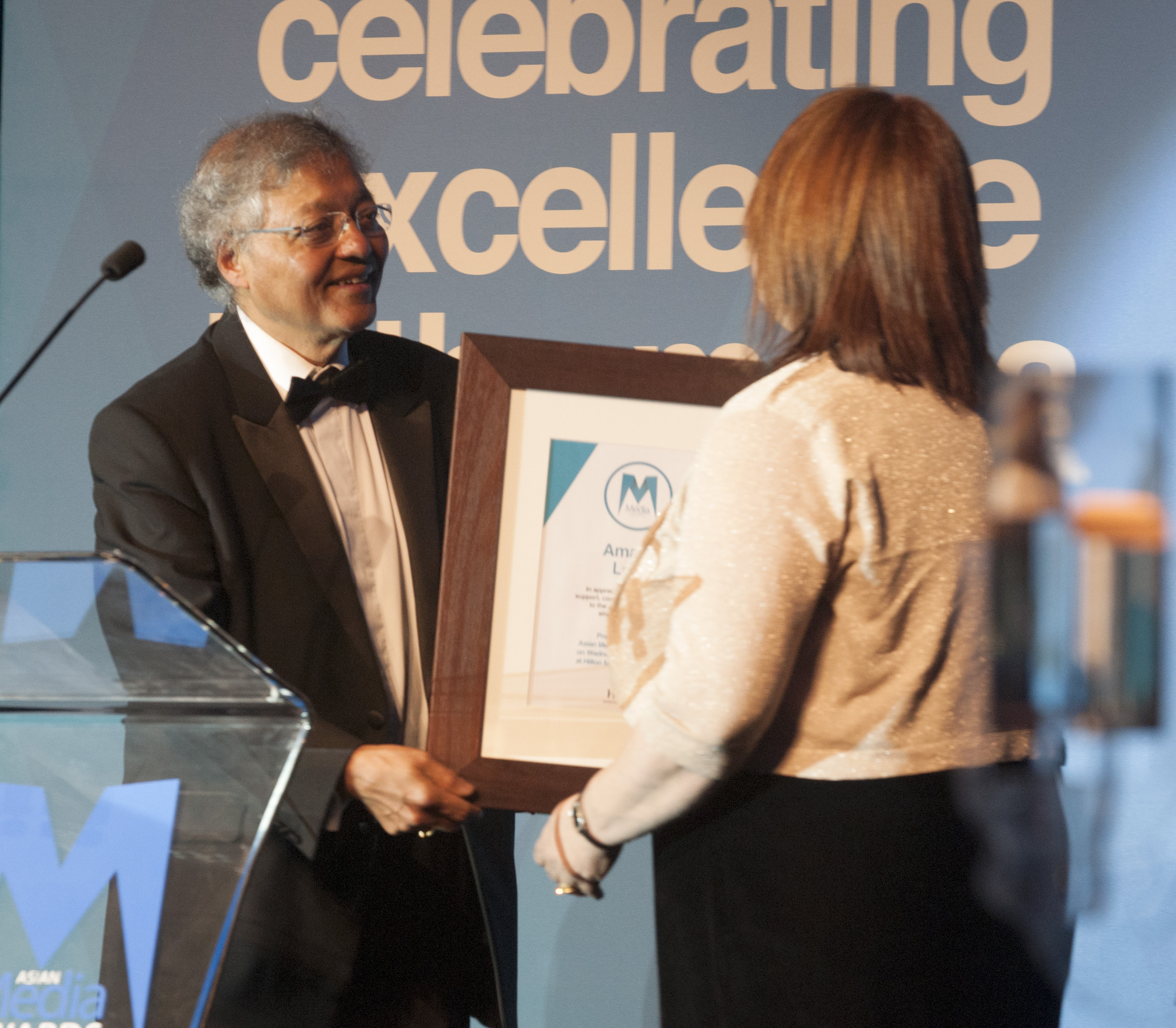 Amanda said, "When I started as a newspaper journalist it was a very male dominated, white world. Gradually more women got involved but it is still not a diverse enough place so this (the awards) are very important to encourage people to see what great work everyone is doing.
"I think it is as important a time ever to be a journalist. Being a journalist is a wonderful career because the most important thing is to give people who don't have a voice– a voice. And if you can do that you have done a great thing."
Amanda has worked as a professional journalist, mainly in print and online, for over 30 years.
She also worked as a freelance feature writer for the Manchester Evening News contributing women's page and magazine features.
She became deputy editor and subsequently editor of the Salford City Reporter and Advertiser, a position she held from 1996-2002.
During that time she ran a series of successful campaigns for the benefit of the city and a sustained campaign calling for restriction of firework sales which led to a change in British law.
In 2002 she became editor of the Stockport Express and Stockport Times newspapers.
In 2009 she left GMG/MEN Media to work as a Media Consultant, advising Manchester Metropolitan University on the development and provision of journalism courses and devising and writing the current MA in Multimedia Journalism, for which she was Programme Leader.