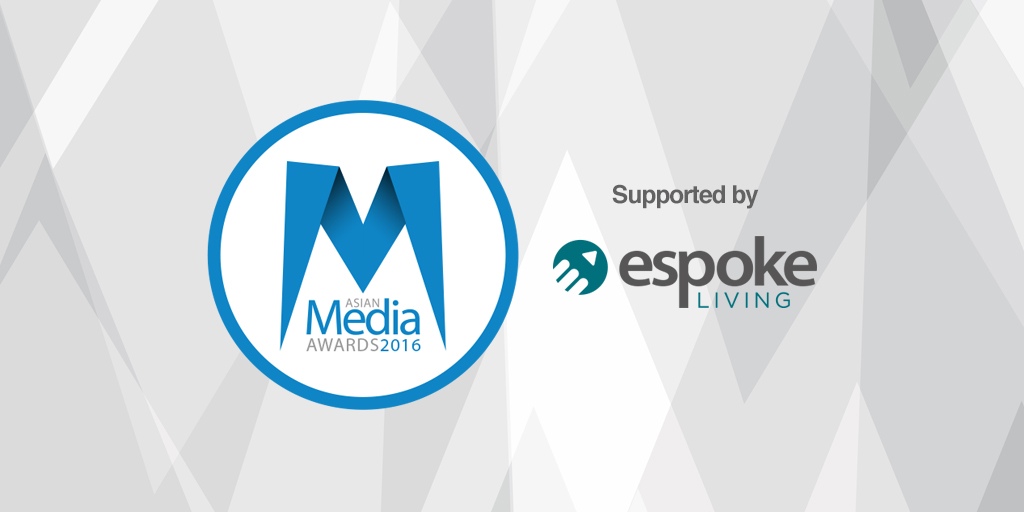 Espoke Living have been unveiled as award sponsors to the 2016 Asian Media Awards ceremony.
The new website which has been developed in the North West of England allows customers to order bespoke quality furniture.
Furniture manufactures Faisal Akbar and Aqeel Ahmed joined forces with Cheshire based marketing team, Ken Davies and Nathan Pearson to create the website which is launched in the autumn.
Faisal and Aqeel spoke about their unique partnership with Ken and Nathan of Level Marketing.
Faisal said, "This union is distinct because both the marketing and manufacturing teams are all partners in the business.
"Therefore, each has a vested interest in making the Espoke brand the premier producer of quality furniture in the UK.
"Ken and Nathan are connoisseurs in their field. They were responsible for creating the famous Hippo & Duck brand characters for Silentnight beds.
"Furthermore, the new Espoke buying experience is enhanced through the implementation of leading edge technology to let customers customise their chosen product.
"Add to this a personal delivery service to ensure the furniture arrives in perfect condition and all of the pieces are in place for both the company and the customer."
Aqeel added, "Our formula is simple. We have built an organisation that executes at a very high level.
"We work hard at changing and evolving our product so that it stays fresh and is of premier quality.
"All our products are made from scratch in the UK and are created using only the very best materials by time served craftsmen.
"Our dedication to the UK manufacture led us to be awarded the 'Made In Britain' mark."
Although Faisal and Aqeel had been running their own business for decades, they admit they were ambivalent about making the transition online.
Faisal said, "We already knew how to make an elite product and we pride ourselves on our unparalleled customer service.
"We were extensively discussing how to take the business to the online consumer.
"There was a piece of the jigsaw that was missing though."
It was by chance that the duo spotted a post on LinkedIn that Nathan had shared about how he'd built a business online from scratch in a short period and in the post he offered to share his experiences.
Having contacted Nathan to pick his brains, the team quickly parlayed this meeting into a flourishing partnership.
Ken had helped Nathan in several of his other projects, including helping him create the brand and marketing for another online business that won a start-up business award in its first year and was then bought by a large national company.
Aqeel said, "When you form a new company, there is an amalgamation of luck and effort. Each member of the Espoke team uses their respective skills and diligence to make Espoke a reality."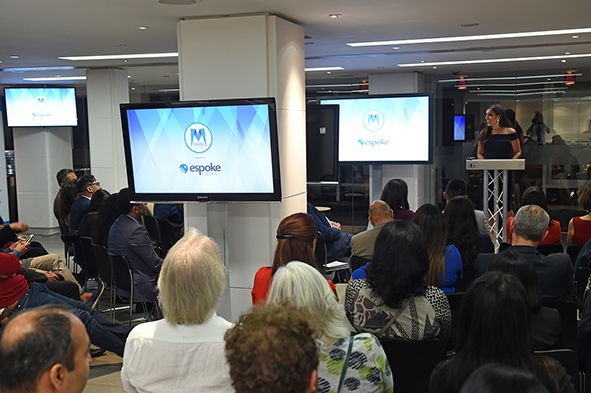 Winners and recipients of AMA special awards will be announced at the Hilton Manchester Deansgate on Thursday 27 October.
Previous AMA recipients have included, amongst others, Ranvir Singh, Krishnan Guru-Murthy, Mehdi Hasan, Waris Hussein and Nina Wadia.
The University of Salford are premier sponsors to the 2016 events and partners include ITV, MediaCom, Press Association Training and the Manchester Evening News.
The official charity partners for 2016 are The Asian Circle and Oxfam.
The Asian Media Awards 2016 are supported by Hilton Manchester Deansgate, Manchester Metropolitan University, Routes into Languages, AMT Lawyers, Espoke Living, Cleartwo & Payal.
For further information please e-mail umbreen@asianmediaawards.com.