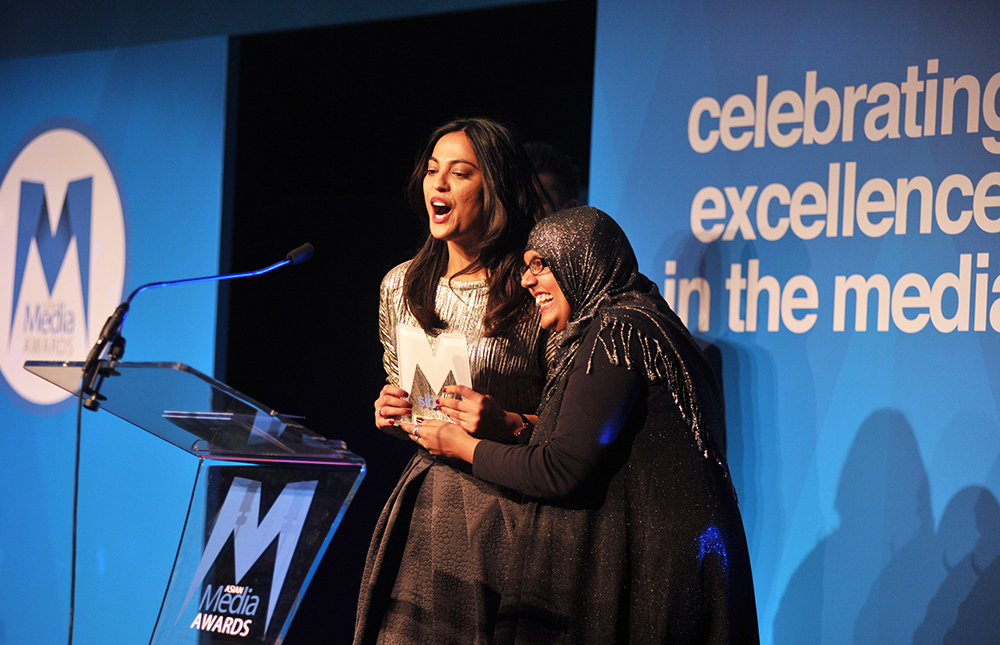 Sister-hood, a website which has aimed to highlight female equality as well as creating awareness of issues affecting Muslim women was named the Espoke Living Best Website at the 2016 Asian Media Awards.
The AMA's recognise excellence in the media with categories in journalism, online, radio, television and marketing. The awards are sponsored by the University of Salford and took place the Hilton Manchester Deansgate.
Channel Four News Correspondent Fatima Manji was named Media Personality of the Year and she was joined by a whole host of stars from TV, film and radio including Art Malik, Shelley King and Nitin Ganatra.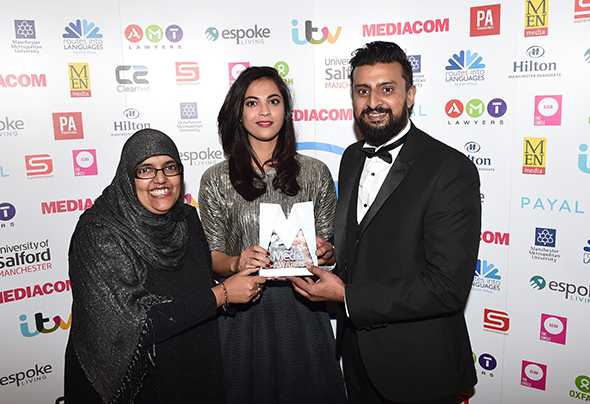 Deeyah Khan later posted, "It has been one of the proudest moments of my life to see our amazing team recognised. Not only are the team of Afak Afgun, Mediah Ahmed, Hyshyama Hamin, Joanne Payton and Jett Mall extremely talented and dedicated, but we have attracted over 100 writers and contributors from 30 different countries within just months of launching – a number which will surely grow in future.
"I am proud and thankful to have the opportunity to work with such remarkable and inspiring women. Congratulations to everyone who has played a part in sister-hood's success."
sister-hood is a digital magazine and a series of live events spotlighting the voices of women of Muslim heritage.
Produced by Fuuse, an independent media and arts production company launched by Deeyah Khan, the aim is to promote known and unknown women of Muslim heritage who are working for human rights, gender equality, freedom of expression, peace and social justice.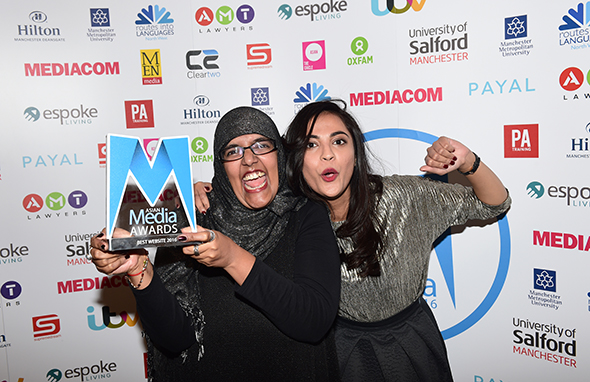 ---
The University of Salford are premier sponsors to the 2016 events and partners include ITV, MediaCom, Press Association Training and the Manchester Evening News.
The official charity partners for 2016 are The Asian Circle and Oxfam.
The Asian Media Awards 2016 are supported by Hilton Manchester Deansgate, Manchester Metropolitan University, Routes into Languages, AMT Lawyers, Espoke Living, Supreme Dream Events, Cleartwo & Payal.
For further information please e-mail umbreen@asianmediaawards.com.