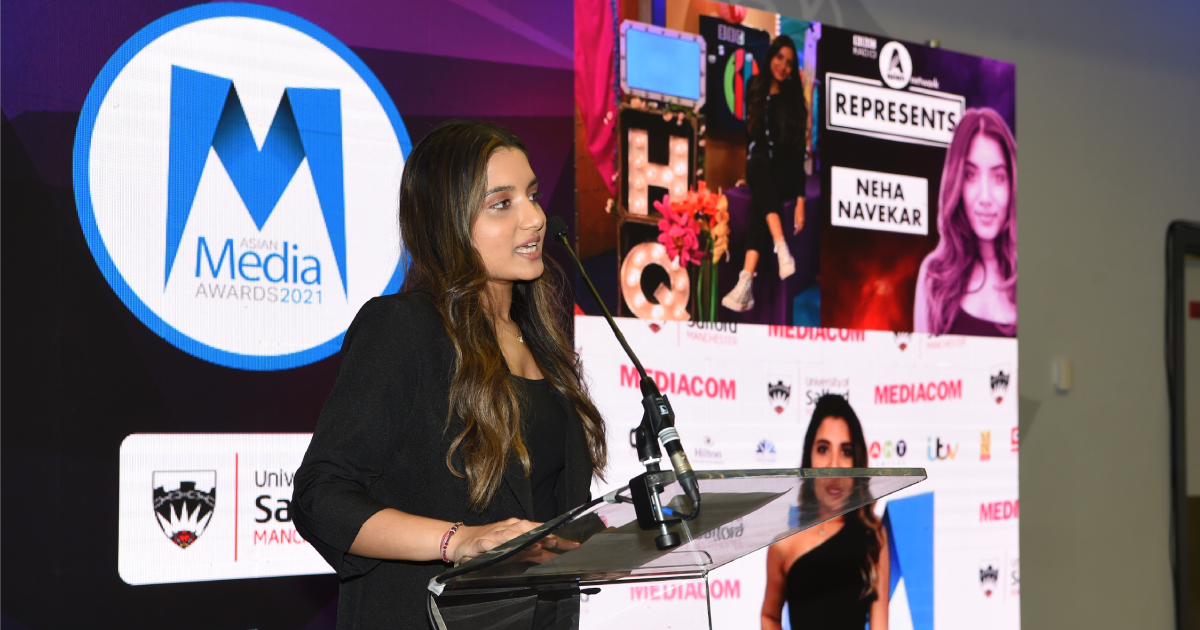 A student volunteer who worked on two Asian Media Awards ceremonies has spoken of the challenges young people face when they want to pursue a career in the media.
Recent graduate Neha Navekar spoke at the Asian Media Awards Launch & Networking event held at the Emirates Old Trafford.
A hundred invited guests were welcomed to the venue where plans for the 2021 Asian Media Awards were revealed. The 2021 ceremony which is supported by the University of Salford will take place on Friday 29 October. It will be held accordance to government restrictions at the time.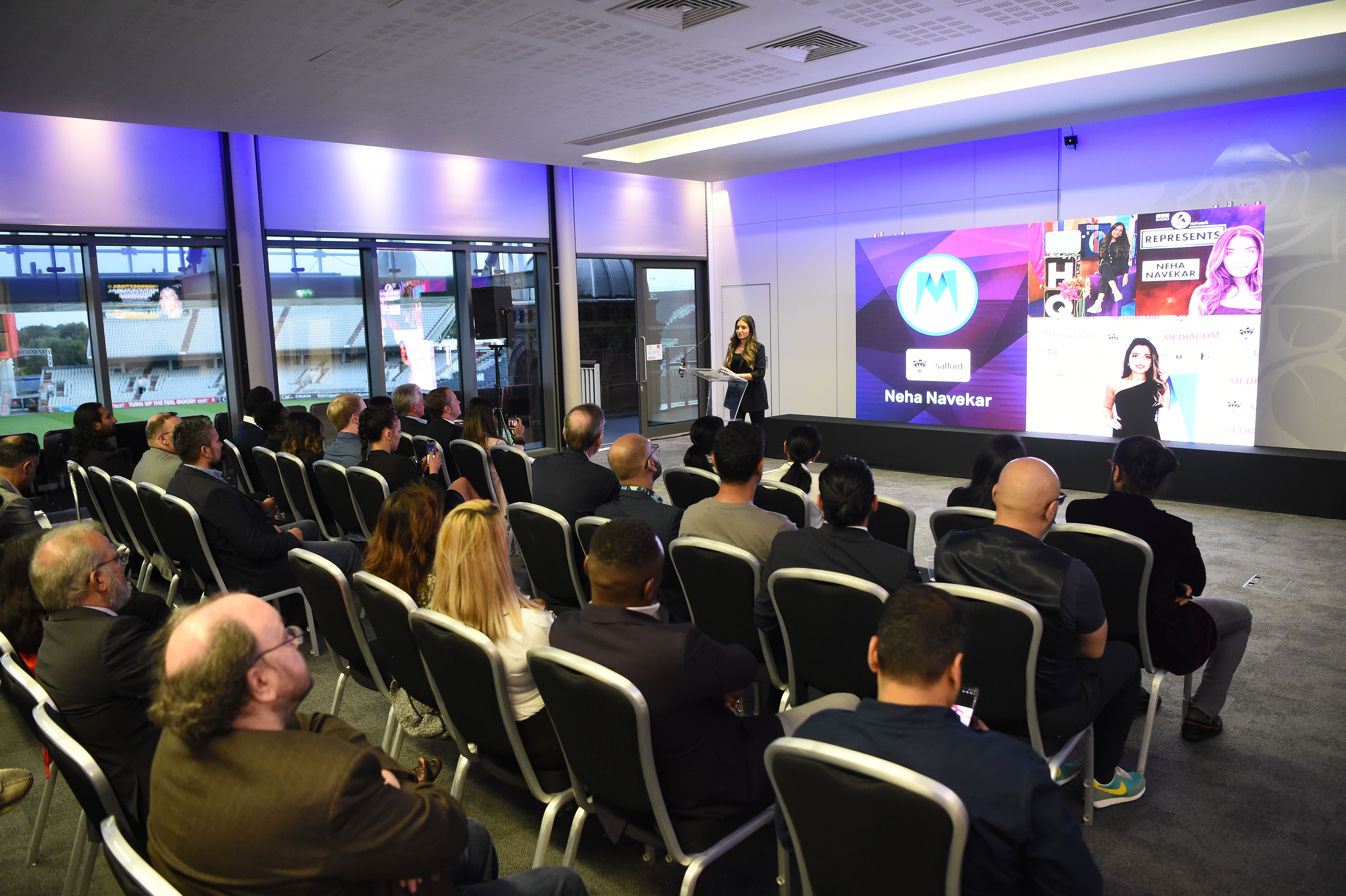 The launch event was an opportunity to hear first-hand from those partners involved in planning the event and some of the leading business personalities in the Northwest.
Neha Navekar is now a researcher for CBBC HQ and a BBC Asian Network Represents Presenter. She studied TV & Radio at the University of Salford and graduated in 2020.
Neha told of her transition from studying to working in the media industry.
She said: "My interest in media has been long-standing and I always wanted to be involved in the industry."
Neha gained experience in radio, "I graduated and completed my degree in lockdown last year. So, it was a very strange time and as a new graduate looking to find work in an industry that had come to a halt was even worse.
"Attending networking events like this and gaining experience in the industry paid off during this time."
Neha said she now worked writing scripts and it was still a very 'surreal' experience for her.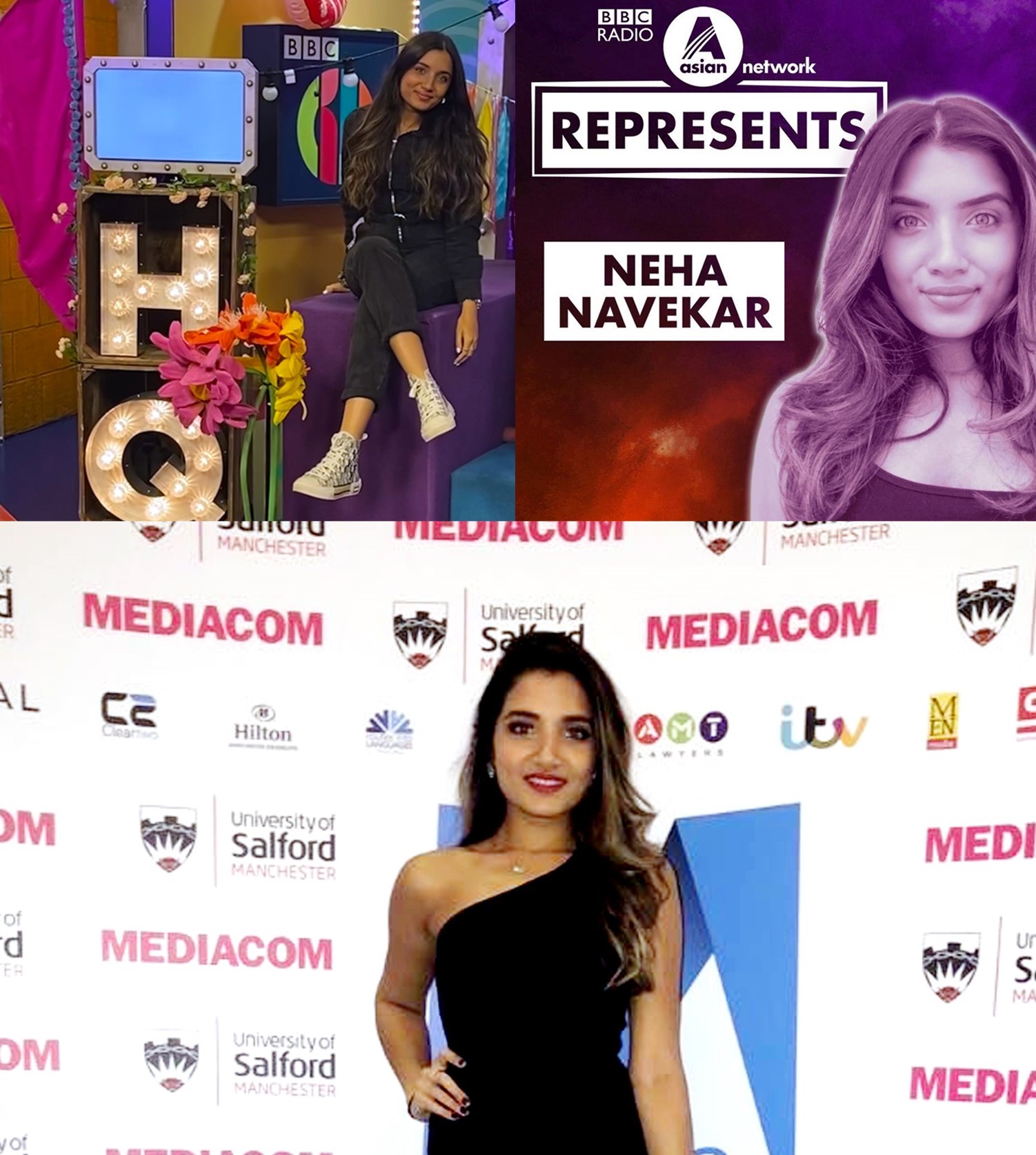 "I have presenting ambitions and the Asian Media Awards played a huge part in helping me push this.
"Whilst studying at university I had the opportunity to work with the Asian Media Awards for two years in 2018 and 2019.
"I was a television and radio student but I wasn't a journalism student. A lot of journalism students would work with the Asian Media Awards. Thanks to Paul Broster – I used to pester him and e-mail him and he finally let me work with them.
"These awards allowed me to make contacts and I even managed to get some work experience with the BBC Asian Network. Three years later I am a presenter with the BBC Asian Network.
"I want to thank the Asian Media Awards team for always believing and giving me these opportunities.
"And most of all Umbreen. Everyone who knew Umbreen knew she was kind-hearted and had time for everyone.
I wish I had the chance to thank her properly for all her support throughout the years.
"I am sure she is watching and we will continue to make her very proud." Umbreen Ali a co-founder of the awards sadly passed away last December.
Neha said students needed to be prepared to step out of their comfort zones.
"Any university student thinking of pursuing a career in media. I would say work hard, be prepared to be bold and step of your comfort zones.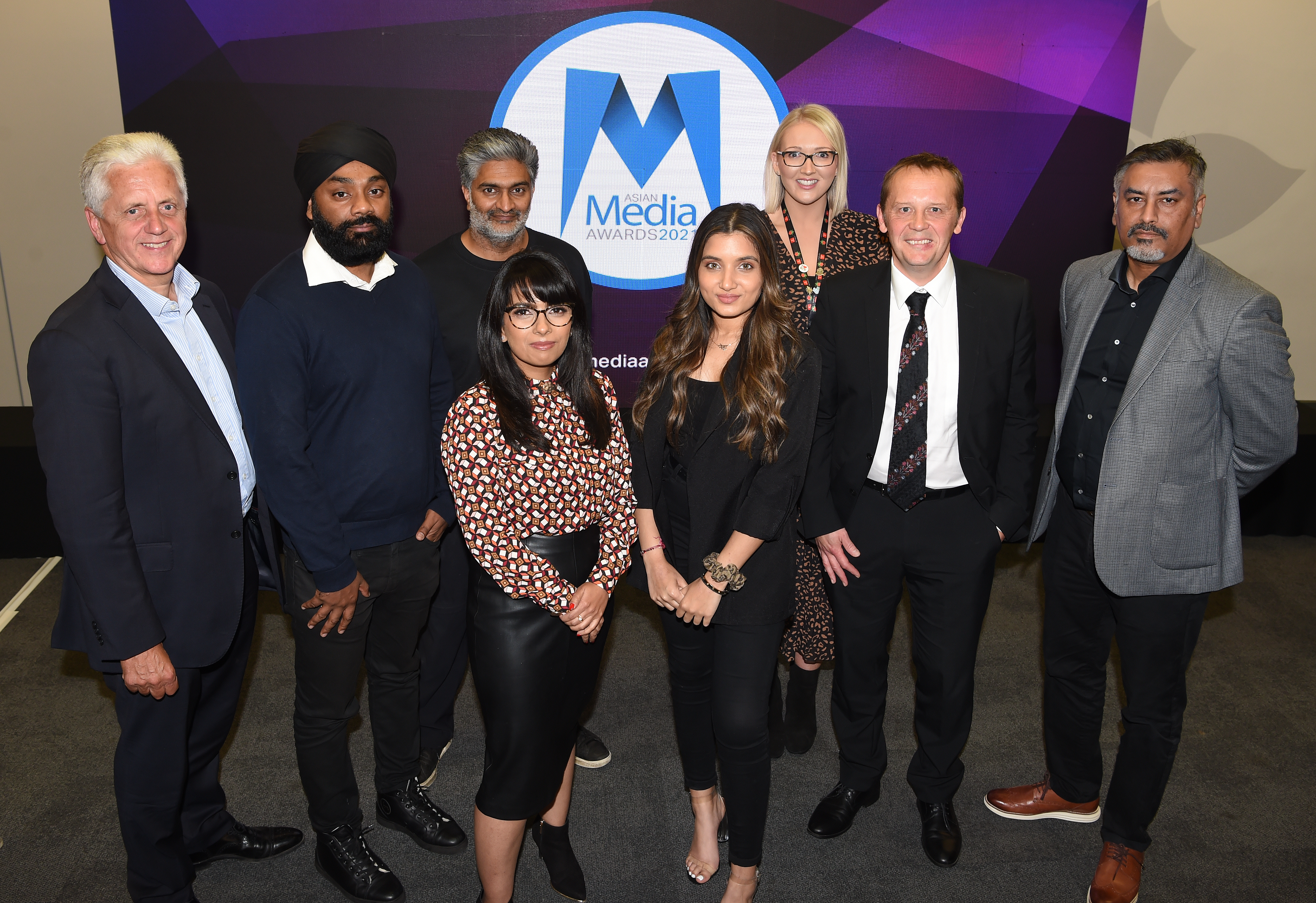 "Don't be afraid to ask for a chat or advice. The worse thing that will happen is that they will say 'no'.
"I always say a face is more memorable than an e-mail.
"Most of all network. Most of my jobs have been through networking. My jobs on 'Saturday Night Takeaway – the producer who took my interview remembered me as the girl who asked if I can send my CV in Wagamama!. Three years later she took my interview for the job so you never know when your paths will cross again."
The Asian Media Awards attracts some of the leading personalities from the world of TV, radio and journalism. This year's event will see award categories recognised across journalism, radio, TV, print and online, marketing and PR and live production.
---
The Asian Media Awards return on Friday October 29 at the Emirates Old Trafford Manchester.
The official Shortlist Announcement will be made on Monday September 20.
Previous recipients of an Asian Media Award include Krishnan Guru-Murthy, Waris Hussein, Art Malik, Mehdi Hasan, Nina Wadia, Anita Rani, Shobna Gulati & Faisal Islam.
The University of Salford are Premier Partners to the Asian Media Awards.
Partners to the awards include ITV, MediaCom, Reach PLC, Manchester Evening News, Press Association Training & TheBusinessDesk.com.
The awards are also supported by Manchester Metropolitan University, AMT Lawyers, DKR Accountants, 6G Internet, Emirates Old Trafford & L.C.C.C, Supreme Dream Events, Payal Events & Cleartwo.